Saturday, May 31, 2008
Boston Celtics Star In The Wizard Of OZ
The Big 3 is going against the best baller alive since the best baller retired. Everyone knows I'm a self proclaimed Kobe stan, but this series outcome it's just obvious. Especially when The Lake Show has to go against:





Meet The Cast Of This Blockbuster 2008 Remake



Ray Allen as The Cowardly Lion




Grrr Grrr! Big Bad Ray is coming to your town...to go 2 for 7. Roar Roar! The great Jesus Shuttlesworth averaged 26ppg last season...on the Sonics. Put Em Up Put Em Up! TKobe's favorite punching bag has been called on to stop him. "

But he plays Kobe hard! He's ready!

". If Ray is still Jesus, then Kobe is Denzel. Roar Roaaar! Luckily he doesn't have to do it by himself because he has...




Kevin Garnett as The Tin Man





Garnett is the most talented PF of his time. Then why does Tim Duncan have 4 rings and this is KG's first time in The Finals?



Heart

.

He plays like an MVP Candidate for 42 minutes. But as the 4th quarter clock hits that 6 double 0, he's John Q's son. He couldn't do it in his prime with Cassell and Spreewell, so it damn sure aint going down with The Cowardly Lion and...



Paul Pierce as The Scarecrow



Does anyone remember that Paul Pierce played for Boston

last year

too? 24-58 under his regime? The 18 game losing streak? Sure he has heart and courage. But believe you me he isn't the smartest kid in the class. Who else throws up gang signs in a basketball game? And I don't wanna hear he was reppin Boston. Neither does the David Stern who ordered a $25,000 fine for putting on for his city. Is this the man leading you against the LA MAriano Rivera in the last 6 minutes???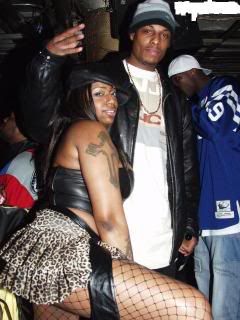 HIM???! Or is your leader....




Doc Rivers as Dorothy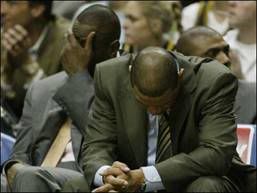 The leader of this crazy bunch. Probably the worst head coach to lead his team into an NBA Finals appearance. Well, maybe the 2nd worst.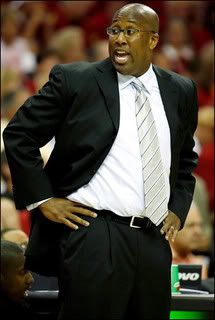 But he thinks he can he thinks he can he thinks he can...



FINAL WORD: KOBE IN 5




Labels: give me sports or give me death
posted by Sickamore @ 10:49 PM

Friday, May 30, 2008
Cabbies Have The Darnest Names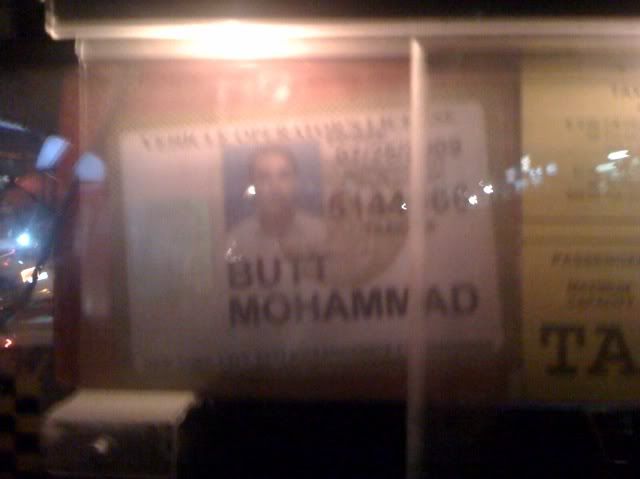 posted by Sickamore @ 10:07 PM

'96 Baby Girl Dominates Other 90s Baby...Old Heads Shook


They're coming. This 90s Baby is the next Tiger. Shout to Phella for the link

Labels: When 90s Babies Attack
posted by Sickamore @ 9:07 PM

Strangers Movie Review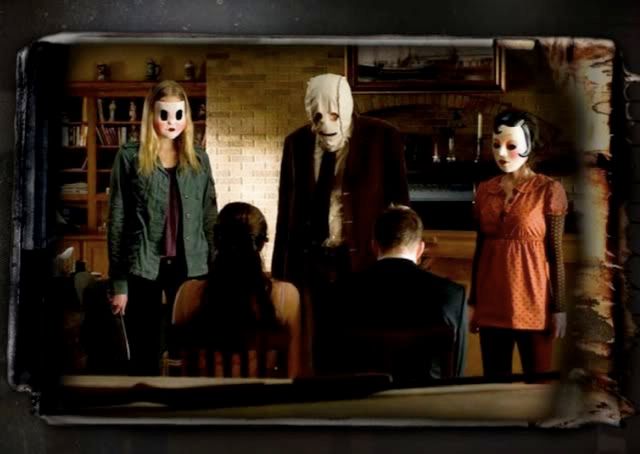 And the couple walked into the house. And they heard strange noises. And these killers started chasing them around the property. And they almost got away. And they were captured. And then...

Feel cheated? Incomplete? That's exactly how The Strangers left. I guess it's not supposed to be your traditional classic horror movie. Not I Know What U Did Last Summer. It keeps you trapped in suspense for the first 45 minutes. Every noise, masked barbie doll, dropped glass, token white girl scream etc. But after that the novelty of it all stopped.

The character's weren't developed so I didn't care who lived or died. Just walked out the theater and don't remember any names. The kills had no point. The love story was the scariest part of all. If you've seen the preview, you've seen the movie. Save your money.

Rating: D+
posted by Sickamore @ 4:53 PM

Post Rihanna Syndrome Part 3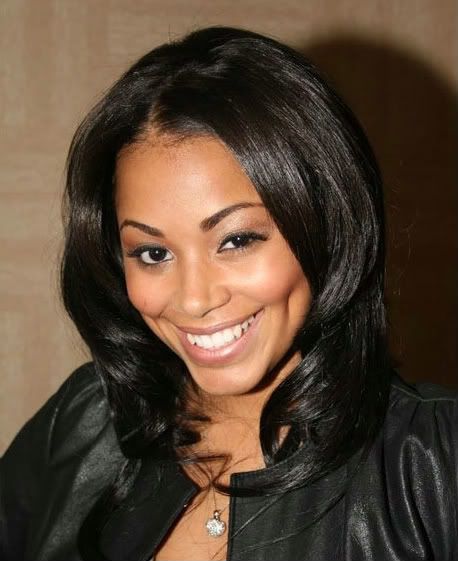 Post Rihanna Syndrome has been cured by Necole Bitchie. No, I'm not going to stalk Necole (not saying she isn't stalkee material). But because of her post on Laura London yesterday. The dimples, the humbleness, the round M&M physique, the weird eye thing. I posted a Cassie vs New New blog back around the Diddy's Angels hype.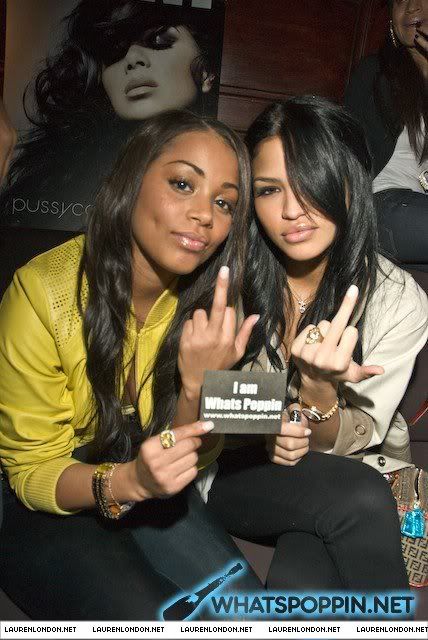 Needless to say New New had Cassie running crying back to R Les.

I should've took heed then instead of chasing Rih Rih's hot ass. She's still single even though linked to everyone rapper under the sun from Lil' Wayne to Young Neef. Doesn't matter, as long as she isn't claimed. Now your boy only has to worry about ya boy.



Didn't see This Christmas but I know they both were in it. Don't wanna get all into her then he starts spitting "Is That Your Chick" lyrics at me.

My arch nemesis. My dancing dopplehanger. I shall defeat you.


Here's the list of other potentials I had in mind before my Bitchie-Assisted epiphany:



Estelle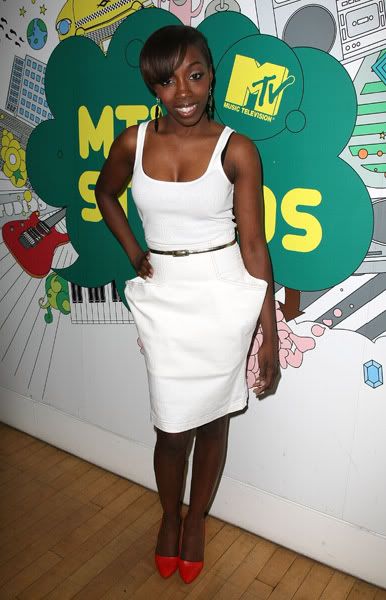 Megan Good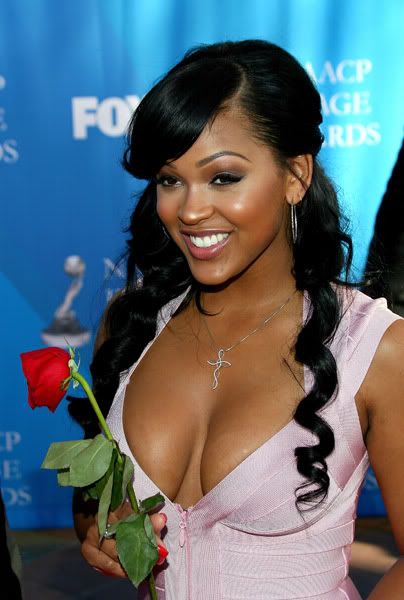 -Vanessa Bryant (I want whatever's driving Kobe)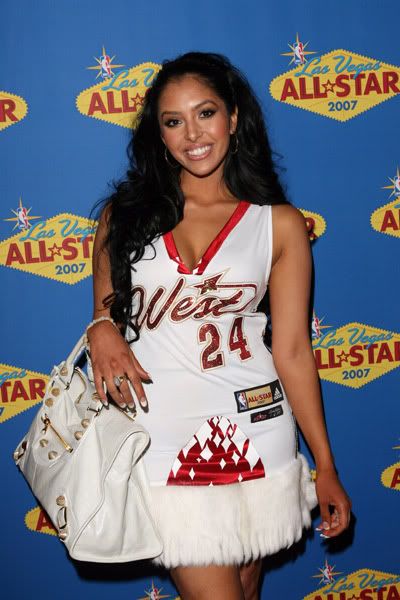 -Vanessa Curry (I want whatever's driving Kobe)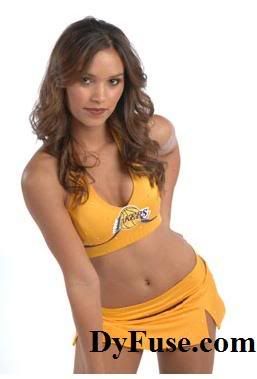 -The Jamba Juice Girl on 8th Avenue



Labels: i love her
posted by Sickamore @ 3:46 PM

Congrats Sickamore by Kobe Bryant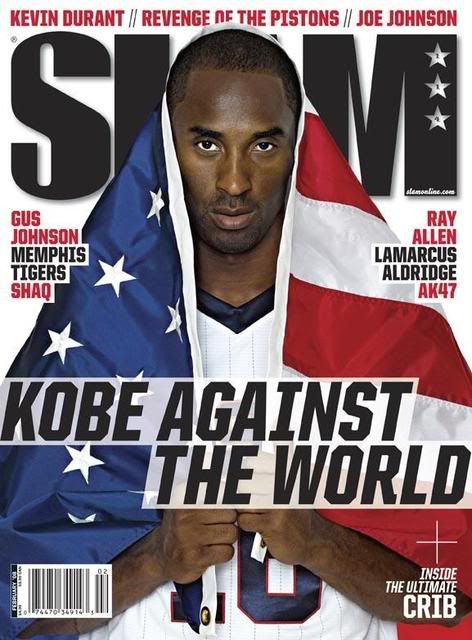 Hey Guys, This is Kobe Bryant.


I just wanted to take the time out to congradulate Thank God I'm Famous for 10,000 unique vistors this month. Your hardwork and persistence paid off. Hardwork beats talent when talent doesn't work hard. Luckily I'm the hardest worker AND the most talent (fake laughter). Just ask Vanessa. Bryant.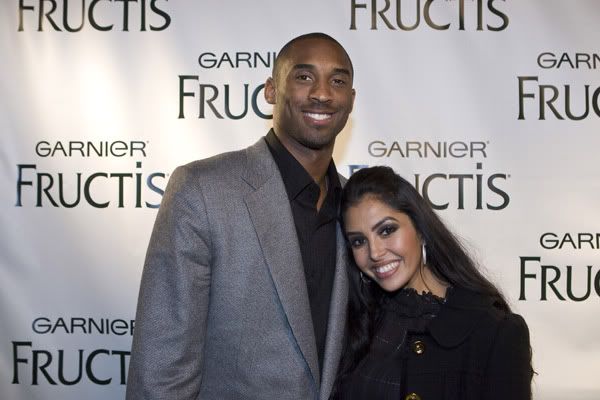 I know you're probably thinking "Should you be celebrating the Western Conference Finals victory" or "Why is Sickamore pretending to be Kobe? I think he's setting up a Celtic punchline". You see, LA doesn't care about WCF wins. This is the Lakers 29th time in the NBA Finals. Ten more then the next highest team, the Selltricks (more fake laughter). Very funny Sheed. You're hilarious! (Hysterical fake laughter)


We have a lot in common, you and I. I appreciate small victories as well as big ones. They also get me through my day. Dropping 60+ on a garbage team (what up Kevin Durant). Beating court cases (what up Colorado). Shit, I'd be on Rihanna's heels too if it wasn't for Vanessa. Bryant.

But you see I learned you can't do it all alone. Even if you to complain, bitch, curse out your teammates and threaten to trade him. Take 45 shots. Diss the owner.

Whatever you have to do to the right players around you. Do a blog post to get associate bloggers on Thank God I'm Famous. Get your own Paul Gasol. I learned from the Autobiography of Malcolm X that in life to get what you want, you gotta make some noise.

So go on young Kobe Blogant. Lemme see you get 100,000 in a month. Shoot for a million. Post 25 times a day if you want. It's all about the W. Black Mamba over and out.


P.S.

You got it all wrong. It's Lakers over Spurs in 5 and over Detroit in 4.
posted by Sickamore @ 3:29 PM

10,000 And Counting
Started 7:45am
New York Penn Station, NJ Transit Platform

Thank God I'm Famous hit 10,000 unique visitors this month. I know it's not a huge Perez Hilton sorta number, but these small victories get me through my day. I'm celebrating by heading to court. Fighting tickets in Newark. If I win, that'll be small victory #2 today! In the meantime, I'll write this blog in my favorite Esquire "What I've Learned" style.

-Mercury is back in retrograde. Hide your laptops. Don't sign any contracts. I explained what this meant before back in the earlier days of my blog. If you're too busy/lazy/ to click on this link, it means everything goes haywire for 3 weeks 3 times a year. I've been going through it this week, as well as most of you. Now you have an explanation.
-Whenever life gets crazy/confusing/overwhelming, I throw on When The Pawn... Or Extraordinary Machine. She's like a crazy white girl pyscho Nas with her lyrics. It also makes me think no matter what goes on in my head, there's someone even more nuts. "You fondle my trigger then you blame my gun" pause.




-Beat the unlicensed driver ticket this morning in Newark! Sheriff can't stop the kid. Kid = I. Kidding I'm not. Kid won't stop. Still had a $50 fee for delaying traffic, but no points. I'll eat that. Pause. Next stop is the 6 hour class


-My homie Glenny recommended "Conversations With God". She claims it's "The Secret on Steriods". So I hit up the Barnes & Noble on 17th bet Park and Broadway and grabbed it. Book report next week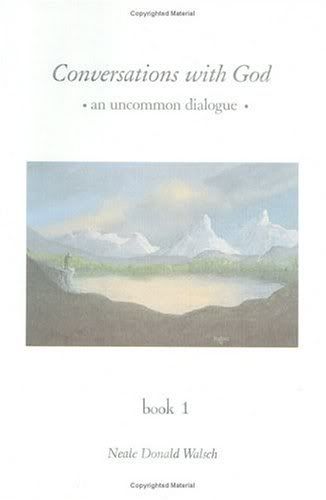 -Later tonight I'll be watching/wikipediaing/youtubing mad Sex & The City stuff. I figure if I'm being dragged to see the movie, might as well know a little more about it. This is what I know now: blah blah blah Carrie blah blah blah Mr. Big blah blah blah old head nympho Samantha blah blah blah HBO
-"Never piss off a woman that knows where u live" -Phella of The Famous Firm on 50's Long Island Home Fire. That's gonna be one gangsta kid
-Been playing basketball a lot recently. I'm 6'3 but not very good. It's like watching Tim Duncan. I just talk crap until the other person is out of their game. Got two big games we might video tape tomorrow. Might even suit up for The Famous Firm Summer Team in DC
-Gonna be in CT and B-More this weekend. Gimmie a shout Sickamore@Thefamousfirm.com

Labels: i'ma nerd, what i've learned
posted by Sickamore @ 3:14 PM

Wednesday, May 28, 2008
Limos Were Cool In The 90's Band Auditions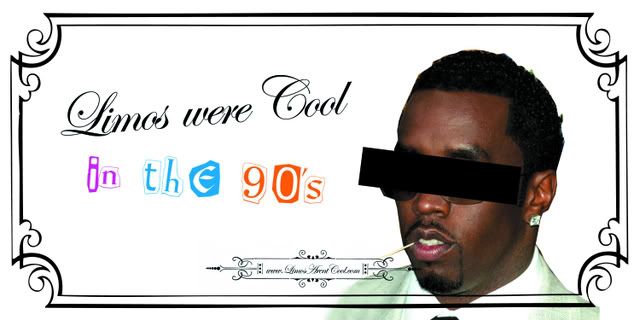 Rich Hil + I are holding Limo's Were Cool IN The 90s Band auditions. We need:

BASS PLAYER
GUITARIST
KEYBOARD PLAYER
DRUMMER

Auditions are being held next week Friday. 90's Babies preferably. 1985 Age Limit. It's going to be the greatest band in the history of greats ever made in life, love and/or Rock-N-Roll

Location TBD

Hit me at Sickamore@TheFamousFirm.com

Labels: da firm baby, When 90s Babies Attack
posted by Sickamore @ 2:47 PM

So Fly So Clean

I lived in Atlanta for about a month last summer. Corporate housing courtesy of Atlantic Records. While I was down there, I met with Slim of 112. Mr That's My Jeweler's Job b/k/a Joey IE made the connection.


This song sans Yung Joc was on the original demo. I made a big fuss about it to Asylum, they signed him and now the record is starting to blow up. If anyone has any incredible ideas, video treatments, cross branding opportunities, interview request, parties etc, hit me up about it. He's a old head with a new swag.



\

Labels: entrepreneursick
posted by Sickamore @ 2:29 PM

Sickamore x Fresh Da Barber Interview
This is easily the best interview I've ever done. All praise due to Fresh The Barber. Check out his myspace page:

Fresh The Barber's Myspace Page

I'm going to hell :-/

Shore Club
Miami, Florida
December 2007





Labels: famous tv
posted by Sickamore @ 11:19 AM

Tuesday, May 27, 2008
The Real Miss Miami...Cocaine Cowboys II!
Part 1 was incredible. DJ Khaled should turn this into a movie. Him, Fat Joe, Rick Ross, Ace Hood, Plies, Trina, Lil Wayne, Baby, Flo-Rida, The Runners, Cool & Dre and everyone else who's in the new XXL.




Part 2 In Stores June 29th 2008

Labels: khaled must be stopped, my life is a movie
posted by Sickamore @ 4:25 PM

I Put On For My Blog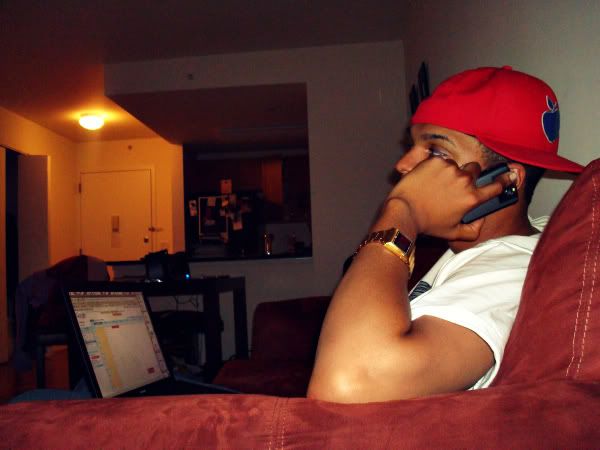 -I really underestimated how unmotivated all my peers would be this weekend. So even though I was making a zillion calls, no one else was really receptive to it. It just got me in the middle of BBQs etc.
-Ok, I know I really shouldn't be driving. Got side swiped on Willoughby and Flatbush Avenue last night. If you're from Brooklyn, right in front of the car wash. Luckily all I got was a dent, while the other guy (white Taurus full of hoodrats doing hoodrat things with their friends) lost a side mirror. We bought black tape for $2 as a settlement. No police. That was the driving God's telling me to chill out. If you were curious, Kanye's verse on "I Put On" was playing. It's also playing as I write this blog.

-GoOldHead.com launches this week! If you see an old head in action, feel free to send it to me Sickamore@TheFamousFirm.com
-

Disclaimer

: I know it's late, but

Ironman

really is the shit. That Audi R8 is on my bucket list, right next to 2008 Kobe Finals courtsides.
-Unless you were going this hard this weekend, I don't wanna hear it.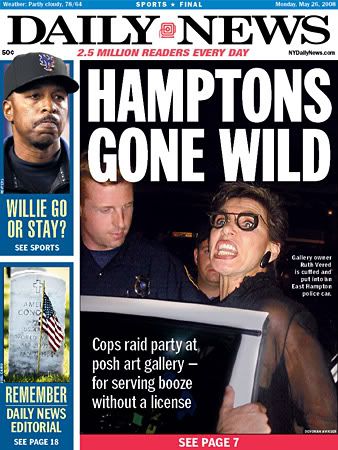 Labels: 80s Baby Observations
posted by Sickamore @ 9:59 AM

Saturday, May 24, 2008
Kanye's Bored...Makes Another "Flashing Lights" Vid...I'm Bored..So I Decide To Post It
I can't front. I'm planning this party tomorrow but I'm beyond bored today. Like King Joffie Joe Bored. Like I'm ready to start doing hoodrat things with my friends bored. Like Houston "time-to-gauge-my-eye-out-in-frustration" bored.


Kanye's obviously is just as bored and decided to shoot another "Flashing Lights" video. I dunno who the girl is, nor do I care. You'll bump into her 13 times if you just stroll down West Broadway. I am interested in the naked chick in the hooks though.




This video does look eerily similar to the Colin Munroe stop motion video I saw last year.



Which wouldn't be anything more than a coincidence if Colin didn't remake a "Flashing Lights" video that ended up on Kanye's blog



Now I'm either really really really bored or just reaching. I'll let you decide.




Labels: 80s Baby Observations, i'ma nerd
posted by Sickamore @ 4:29 PM

Friday, May 23, 2008
Owwww 2.5
Wavy > S.P.L.A.S.H.



Downloadable Link Coming Soon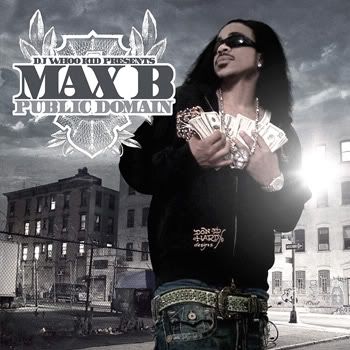 MILLI VINNILLY SKIT
1)PAPERWORK(JIM JONES CRISSY DISS)
2)PICTURE ME ROLLIN
3)CHASE YOU HOME(FEAT.AL PAC)
4)GET LOW(FEAT.AL PAC)
5)WE GOT DOE(FEAT.AL PAC)
6)UNCLE
7)BAD WHISKEY
8)CHEVY CLEAN
9)READY TO RYDE(FEAT.MACK MUSTARD)
10)THE SUNAMI(FEAT AL.PAC)
11)CITY WIT NO HOES
SKIT
12)LIP SANG(JIM JONES DISS)
13)G'D UP REMIX(FEAT.HENNY THA DON)
14)BABY I WONDER(7:30 DIPS DISS)
15)TRY ME)
16)MAKE IT HOT(FREESTYLE FEAT.NICK GANZ)
17NIGGAZ DONE STARTED SOMETHIN(FEAT.GREENE TEAM ALLSTARS)

EXECUTIVE PRODUCED BY(MAXB,DAME GREASE,YOUNG LOS&G.MONEY BAGS)
MIXED BY DAME GREASE&ROC ISSAC





Labels: owwwwwwwwwww
posted by Sickamore @ 4:43 PM

Post Rihanna Syndrome Part 2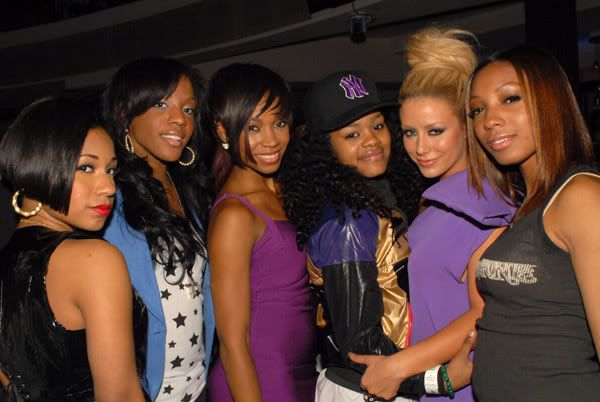 Like the original young, fly and sexy lightskinneded industry it girl once said, "if at first you don't succeed dust yourself off and try it again".

So I came across this picture from Spotlight Live the other night. It was taken during Estelle's performance (who I'll talk more about on Part 3). It showcases a array of bourgeoning potentials. Let's break 'em down singuh by singuh.




Tiffany Evans






Who:

R&B Singer signed to Columbia Records (what up Hop)


Pros: 90s Baby Singer + Actress. Has a sexy mentor in Ciara


Cons: '92 Baby. Which means she's jailbait. Plus a possible future golddigger if she's already asking for "Promise Rings"




Verdict:

Nope. No R. Kelly action here


Dawn Richards





Who:

One of them chicks from Danity Kane




Pros:

Naturally the prettiest of the DK girls.




Cons:

From New Orleans Shawty. I like more of the sassy smart mouthed fashionista city girl attitude than the Southern big Beyonce haired bella. Maybe if she went on a Intermix shopping spree or something.




Verdict:

She's in the lead out this bunch, but no Rih Rih.




D. Woods







Who:

Another one of them chicks from Danity Kane


Pros: Built like a stallion. Graduated from NYU. Def got the stylish Soho thing going for her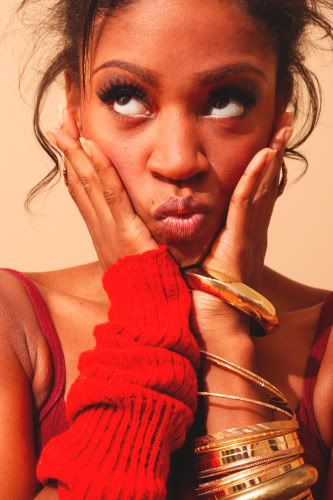 Cons:

I find all the DK girls a little boring. They don't have enough of an edge; especially compared to Mrs. Brown.


Verdict: She's alright but...




Teyana Taylor




Who: Google Her!


Pros: That skateboard 90's Baby Fusion 5 Jordan fresh.


Cons: '91 Baby aka Jailbait. Doesn't look like we'd have much in common. Except she might like Rihanna just as much (or even more) than I do.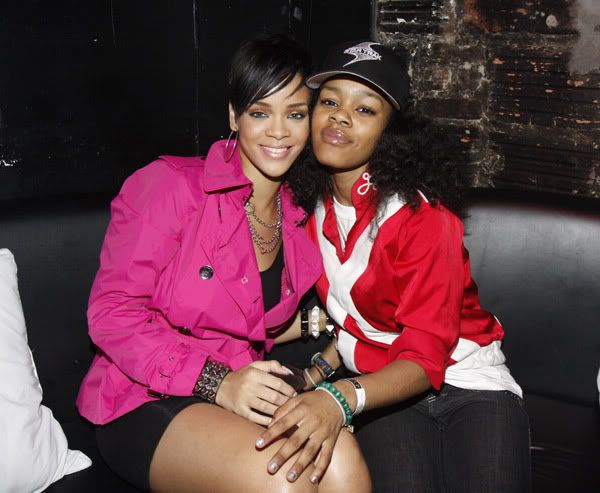 Verdict: I'm way too much of a old head for her



Audbrey O'Day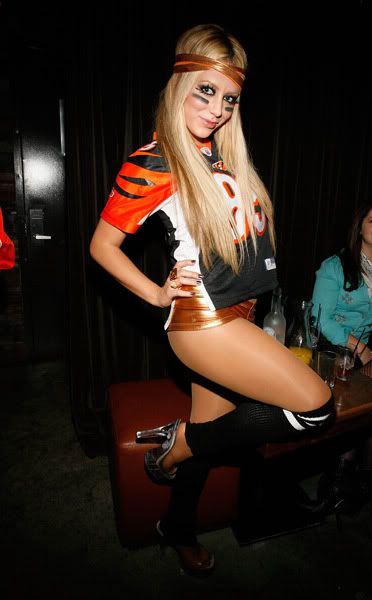 Who: The leader one of them chicks from Danity Kane


Pros: Crazy wild drunk loving out of control party girl who doesn't care about anything but having fun


Cons: Crazy wild drunk loving out of control party girl who doesn't care about anything but having fun


Verdict: Too much edge. Next!




Wynter Gordon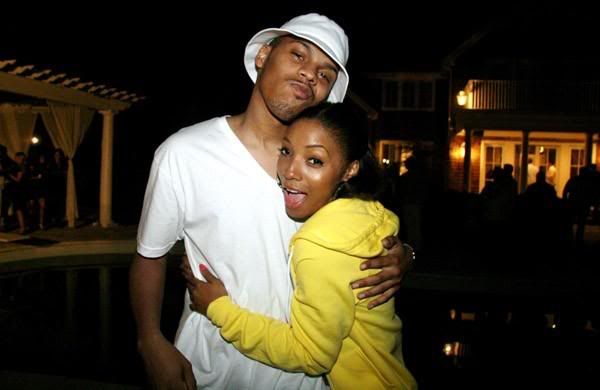 Who: Atlantic Records Singer/Songwriter


Pros: Of course I think Wynter is fly or I wouldn't have signed her


Cons: Ewww. I look at her like a sister.


Verdict: No Cooties!




Well that's it for Part 2. I'll keep you updated. I'm also taking suggestions for Part 3,4,5,6,7 etc

Labels: i love her
posted by Sickamore @ 11:58 AM

Detroit Pissed On Boston's Selltricks
"It is even," forward Rasheed Wallace said. "We don't sit back and say, 'Oh, look. They are undefeated at home,' or 'They didn't win a game on the road.' ... A lot of the teams they played in the postseason and the regular season were scared of them, as far as KG and Ray and Paul. They are good players, but we have good players, also."
-Sheed on last night's game





Hey Boston stans. It's Rasheed again

I told you last time what we're about. Domination. You look at Sportscenter this morning and you'd think Ray Allen's last shining moment would've won you the game. But noooooo. We don't want the fame. We just want the W.

Think about it. You went 7 in two straight series. Once to the Al Horford's ad then to the King and his disciples. YOU NEVER WON A ROAD GAME! YOU'RE SOFT! You think you can handle our arena? Don't you know what kind of things go down at the Palace?



My little homie Rodney Stuckey said it the best last night: "I'm never scared. I'm never nervous." Remember that when you step into our house, suckers.

Labels: give me sports or give me death
posted by Sickamore @ 11:13 AM

Miami? DR? Backyard BBQ?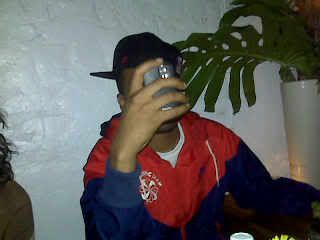 I woke up energized with fresh outlook on life. No Jamba Juice needed. Bored today? Don't watch TV watch me. Let's make it happen. Insert cliche here. Sick Stoute. Here''s my checklist of goals for the next 96 hours.

-1,000 E-Mails
-500 Phone Calls
-20 Blogs (Including 5 Interviews!)
-2 Books + 1 Audio Book
-Throw A Legendary Pre-Memorial Day Party Sunday
-End GTA 4 (something I didn't even start)
-Find New Rihanna

This would be a perfect weekend to hit me up about any and everything. I'm in a Kobe-vs-Spurs-in-the-last-17-and-a-half-minutes-where-he-score-25-of-his-27-pts-to-comeback-from-20-down zones. I like using vacations and holidays to catch up on my competition. And gain further ground on the upstarts. So while y'all are on the beach, calling a cab or backyard BBQing, I'll be here. You're all welcome.

Labels: da firm baby, entrepreneursick, i'ma nerd
posted by Sickamore @ 9:52 AM

Thursday, May 22, 2008
Mango A Go-Go-No-Ho-Mo


Jamba Juice
8th Avenue between 22nd & 23rd
5:55pm



"RANDALL! MANGO A-GO-GO!"


I've been having a pretty uneventful day. Besides the normal business as usual (a bunch of calls/e-mails/famous people making), it's been pretty slow. Especially at the new office, where there's no real creature comforts yet. So I yabadabadoo out the door and decide to take a stroll through Chelsea (pause). On my way I pass other appealing spots like Negril (not that hungry), Starbucks (too crowded) and BBQ's (not in the mood). My eyes light up when I hit Jamba Juice. Mango A Go-Go time!

Before ordering, I ask about wireless internet to check out this attachment. The cute cashier politely directs me to the back, also the area to wait for your drinks. Then she ask about a free power boost. "What's the harm in that?" I think.

Eight minutes later I'm bouncing up, down and around the beige walls.





Spinning in the stool. Checking-every-blog-website-email-text-person-clock-shadow-baby-fire-extinguisher-at-a-crack-heads-pace

. The only reason I'm writing this blog is to stop me from jumping in the car to do 130mph on the West Side Highway. It should be illegal to power boost and drive.

Pray that I calm down before I touch the wheel :-/

Labels: 80s Baby Observations
posted by Sickamore @ 5:52 PM

CP3 Exposed???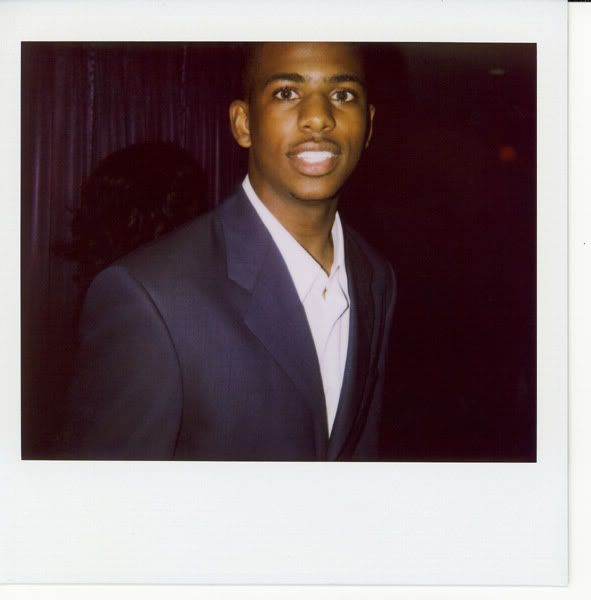 This blogger claims Chris Paul is the NBA version of Milli Vanilli. Click anywhere for the original link. The question is: does it only apply to Chris or everyone? Because if it's everyone, you shouldn't single out the new Magic/Iverson

Judge for yourself


I have to mention a scorekeeping issue that really bothers me--and a problem that Hall of Famers Oscar Robertson and Rick Barry have talked about for years. Robertson, at one time the career leader in assists (he currently ranks fourth), has repeatedly said that assists are doled out much more generously by scorekeepers than they were when he played. Barry told me that the only statistic he trusts is free throw percentage because every other number can be manipulated in some way either by the player (for instance, missing a shot to pad one's offensive rebounding totals) or by the subjective judgment of the scorekeeper, who has the final word in deciding whether or not a tap is an offensive rebound, who should get credit for a steal--and what constitutes an assist. In my post about game one of this series, I pointed out that even though Paul was officially credited with seven assists on passes to David West (and 13 total assists) three of those assists were clearly scored incorrectly (Paul did not even pass to West on one of the plays in question!) and one of them was marginal at best. For game seven, I tracked every one of Paul's 14 official assists and it turns out that he actually should only have been credited with nine assists (see the notes at the end of this post for a breakdown of what happened on each of these plays).

Why does this matter? If you look at the boxscore and see that Paul had 14 assists then you might think that he had a great game. That is how David Berri and a lot of other stats gurus "analyze" basketball: by crunching unreliable numbers without ever watching a game. I love stats and numbers as much as anyone but, frankly, I am disgusted by this new wave of so-called "analysts" who think that a spreadsheet tells them all they need to know about basketball; they not only fail to realize the folly of this conception on a general level but they are oblivious to how subjective some of the "official" statistics are. Anyone who watched this game seven with understanding realizes that Paul played reasonably well, but not great. Paul got into the lane on a few occasions and made some passes that resulted in dunks but overall the Spurs did a good job of containing him--and that is one of the reasons that the Spurs won the deciding game in this series. Paul certainly did not dominate the flow of this game the way that Kobe Bryant does on a nightly basis or the way that LeBron James does even in defeat by forcing the opposing team to shadow him all over the court with multiple defenders.

Also, taking a broader view than just this game, Paul's assist totals are one of the major factors being cited by people who claim that Paul should have won the MVP and that he already ranks among the all-time great point guards. I think that Paul is the best point guard in the NBA today and that he was the third best player in the NBA this season behind Bryant and James but I also think that it is clear that assists are awarded much more liberally now than they should be or than they were in the past and that Paul is a big beneficiary of this largesse. I don't doubt that Steve Nash, Jason Kidd and other point guards also receive such help and I think that this kind of faulty scorekeeping is a major reason that Nash owns two MVP awards. If Nash had been credited with 8 or 9 apg instead of 11.5 apg and 10.5 apg in 2005 and 2006 respectively then the voters would have had a more difficult time justifying giving the award to a player who averaged less than 19 ppg each season and is a major liability defensively.



A Breakdown of Chris Paul's 14 Game Seven Assists

1: Stojakovic jumper, 9:22 1st q--Correct; Stojakovic caught the pass and went straight into his shooting motion.
2: Chandler dunk, 7:01 1st q--Correct; Chandler caught the pass and dunked it.
3: West jumper, 6:21 1st q--Incorrect; West caught the ball with his back to the basket at the 6:26 mark. Paul moved from the left wing to the top of the key as West turned and faced up Fabricio Oberto. West then dribbled, did a spin move and shot a tough fadeaway jumper. There is no conceivable way that this can correctly be scored as an assist. An assist is only supposed to be awarded if the pass significantly contributed to the score and if the player who received the pass made an immediate reaction to shoot. West executed multiple moves and fakes before he scored.
4: West jumper, 4:33 1st q--Incorrect; this one is so bad it is ridiculous: West received the ball from Paul at the right free throw line extended at the 4:40 mark. West pump faked Oberto off of his feet, took four dribbles, made a spin move into the paint, came to a jump stop, did an up and under move and then shot a jump hook. Seven seconds, four dribbles and multiple fakes happened between Paul's pass and West's shot! If Paul deserves an assist, then I think that West's point guard at Xavier should get one, too--he had about as much to do with West making this shot as Paul did.
5: Chandler dunk, 7:09 2nd q--Correct; Chandler caught the pass and dunked it.
6: Stojakovic three pointer, 5:22 2nd q--Correct; Stojakovic caught the pass and went straight into his shooting motion.
7: Peterson three pointer, 4:43 2nd q--Correct; Peterson caught the pass and went straight into his shooting motion.
8: Stojakovic jumper, 3:31 2nd q--Incorrect; Stojakovic caught the pass, pump faked, used an escape dribble and then shot. If the shooter does more than half of the work the passer is not supposed to receive credit and this basket would never have been scored without the fake and the dribble move.
9: Peterson driving layup, :24 2nd q--Incorrect; Peterson received the ball at the three point line at the :27 mark. If he had shot it at that point then Paul would deserve an assist, but Peterson took two dribbles, drove past Tony Parker, eluded Tim Duncan and made a layup. That is a one on one (or one on two) move, not an assisted field goal.
10: West dunk, :07 3rd q--Correct; West caught the pass and dunked it.
11: Chandler dunk, 10:15 4th q--Correct; Chandler caught the pass and dunked it.
12: Pargo driving layup, 8:34 4th q--Incorrect; Pargo caught the pass at the three point line at the 8:38 mark, faked a shot, drove past Tony Parker and shot a tough runner. If assists are going to be awarded on this play and on play number nine above then every single time someone passes the ball and the recipient eventually scores an assist should be awarded. Obviously, that is not within the letter or the spirit of what an assist is supposed to be, namely a pass that creates a scoring opportunity that otherwise would not have existed. If Pargo had caught the ball and shot, then Paul would deserve an assist but once Pargo created a shot then the pass lost any claim of being worthy of being designated as an assist.
13: Chandler dunk, 7:59 4th q--Correct; Chandler caught the pass and dunked it.
14: Pargo three pointer, 1:35 4th q--Correct; Paul back tapped an offensive rebound to Pargo, who caught the pass and shot it. Paul was rightly credited with both an offensive rebound and an assist on this play.
Labels: give me sports or give me death
posted by Sickamore @ 2:29 PM

Post Rihanna Syndrome
I've been going through post dramatic stress disorder over my (

stalker-ish

) break up with Rihanna. Been having a real tough time 1)

dealing with it

and 2)

finding a replacement

.

I was looking at Maxim's "Hot 100" 2008 Party for potential replacements. Didn't really find much solace there either. Someone who was always a perennial front runner, Amerie, is looking more Whitney than wifey.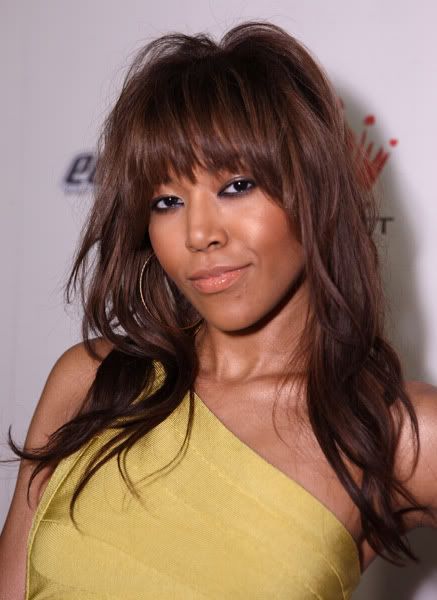 Jordin Sparks has that whole loveable fat girl Raven Simone type thing going on for her. But it's still a down grade from Rih Rih.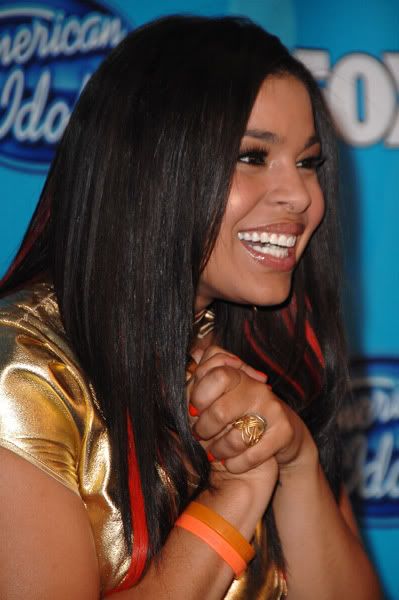 Mariah Carey husband's old jumpoff is still an option, but she just doesn't have that flyness. She's not even the top lightskinneder out there (hey Alicia baby). Plus she isn't looking like she did in Miami this winter. Albeit she was soaking wet in a bikini.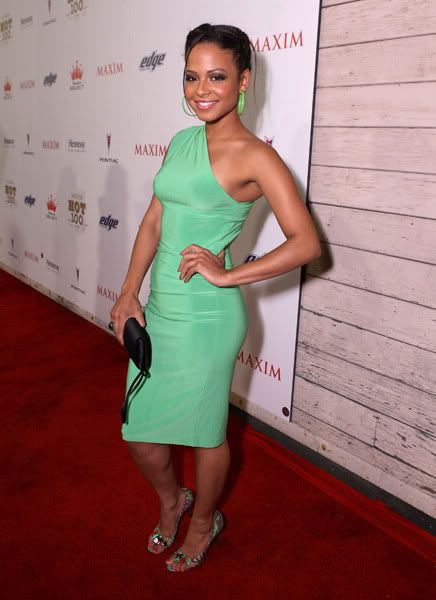 Guess the search goes on while my heart glows in the dark. Sick "Amore".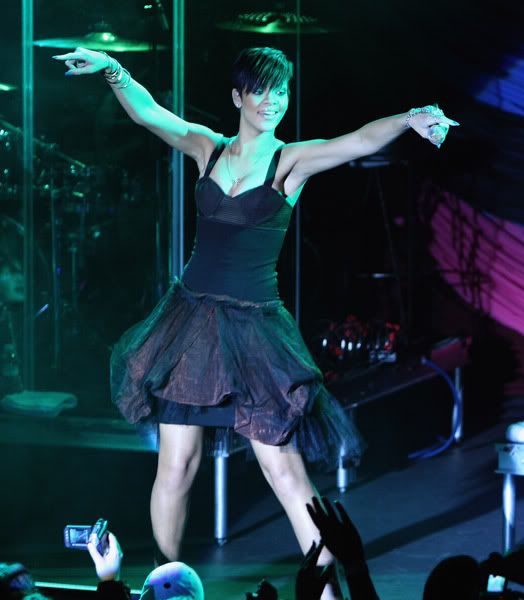 ::sigh::

Labels: i love her
posted by Sickamore @ 11:27 AM

Millennium Baby Strikes Again!!!
Latarian Milton, if you're reading this, I can make you famous. Deal with G-Unit? Black Wall Street? Atlantic? Just let me know



Labels: When 90s Babies Attack
posted by Sickamore @ 10:42 AM

Wednesday, May 21, 2008
Congradulations Saigon
Congrads to Sai. I know a thing or two about leaving Atlantic myself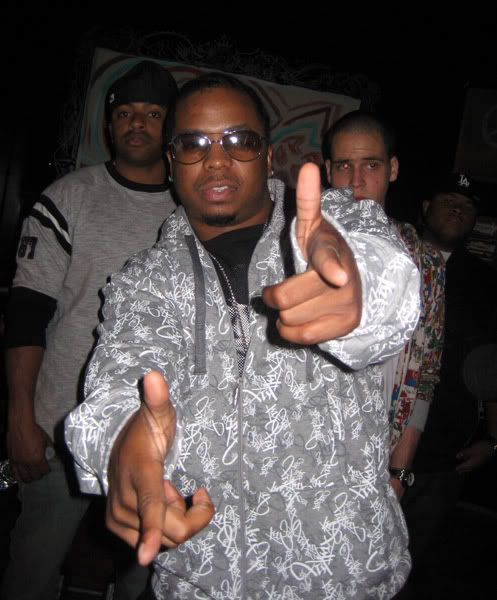 Goodbye Atlantic Records

Okay, where do I begin....

Once upon a time, I remember telling my homie Just Blaze that the ONLY way we would win was if we were to get off of Atlantic Records A.S.A.P... Most of you may not know but I have fought and fought and fought for the past year and a half to get out of that bad deal..I personally E mailed Julie Greenwald and Craig Kallman (C.E.O and President) and begged for a release from my contract numerous times.. I know some of you may or may not remember but I even went as far as saying 'I quit' or 'Im retiring' to get out of there. I figured if I said 'I quit', they would say 'well if he's not rapping anymore, we should let him go' but nope...They held me.. I even went and aqcuired the powerful services of Chris Lighty and Violator Management to help me get out of there but nope, they held me.. I was about to write the word SLAVE on my cheek like Prince or go CNN style and go flip over some computers or something... LOL

I was signed to Atlantic Records by Kyambo 'Hip Hop' Joshua. Hip Hop is one of the most creative and innovative people in this music business..He was the A&R on every Jay Z album from Reasonable Doubt to The Black Album so he knows and understands a real TRUE talent... But 4 months after signing me to Atlantic Records, Hip Hop quit and left the label because he didnt like the way they wouldnt let the real artist be themselves. They even passed on signing the legendary Devin The Dude because he wasnt 'young enough'...Wow.. When Hip Hop left I knew I was in trouble...BIG trouble...

Strike 1
I put out 2 songs on Atlantic Records, the first one was called 'Pain in my Life' feat Trey Songz. This song recieved GREAT reviews, massive press and was to set the tone as to who I am and the type of artist I am.. Atlantic Records felt I needed a party song, or a sexual song or something like the other artist they have up there. On one side of the token they're telling me they need to market me to the youth yet they want me to use adult content.. This didnt make sense to me. They wanted me to tell 12 and 13 year old kids that its cool to be strippers and gangbangers. I felt if they were going to market me to the young kids in the urban communities, I should be giving them something thats gonna be more beneficial than detrimental to their lives, like the importance of eduacation, safe sex, will power and shit like that. I live in these communities so I see the power and the effects this music has on our children.. We disagreed and I guess their way of saying fuck me was, they NEVER worked the record at radio.. They NEVER put me on a promo tour to work the record, and they gave me a measley 18 thousand dollars to shoot the video which was kinda insulting to me...

Strike 2
Okay, no love and support on Pain in my Life and at this point Im very discouraged because the record was doing very well on its own. Yet they would not support it.. Im on a hit television show Entourage on H.B.O, magazine covers, everything.. Yet still no support from the label. Okay we say 'lets try it again'... We give them 'Come on Baby' feat Swizz Beatz. Once again the song recieves great reviews, classic Just Blaze material. And once again, NO radio staff is working it, NO promo tours, not even a fuckin poster or an online banner.. NOTHING.. When it came time to do the video, they gave me 28K.. LOL... 10K more than the measley 18K they gave me for Pain in my Life.. Thats 2 videos for under 50K and this is supposed to break a new artist??? For those of you who dont know the business, the average cost for a decent video is between 100K and 150K for a new artist youre trying to break. Thats ONE video mind you.. They gave me less than 50K for 2 videos. They never worked either of the 2 songs at radio.. They never even made a Saigon poster...Lol... If you go up to the Atlantic offices their are pictures on the wall of artist you NEVER, EVER, EVER heard of in ya life.. and probably never will. I knew for a long time I was at the wrong place.. I like to tell myself that the money they were supposed to spend on my project just went to T.I's legal team and court fees...Then I feel they did something good with the money..Haha

Strike 3
Okay so now they shit on us again with 'Come on Baby', Im crying to leave the label but they wont let me go.. They wont push me, but they wont let me go.. So Just Blaze says 'okay, lets pull out the big guns'.... He gets the big homie Jay Z on the remix of Come on Baby (see page to listen) and can you believe these muthafuckas stiiiiiiiiiiiilll didnt work the record or give us what we needed to work the record... Here you have an new artist as handsome as me,(haha) as talented as me, on a hit television show, XXL and many other covers, mega buzz in the street and online, AND a song with Jay Z and Swizz Beatz you stiiiiillll dont push the button... There was nothing more I could do but take legal action to leave there..At first I was discouraged about the whole thing but then I started to think about T.I. on Arista Records, Lupe Fiasco on Arista Records, Alicia Keys on Columbia Records, 50 Cent on Columbia Records, DMX on Columbia Records. These are just a few of the superstars that werent on the same page as their first record company. And me on Atlantic, I refused to let them put out my album with no marketing dollars behind it.. My album is a masterpiece that will go on to make history.. I refused to let it be mishandled by some people who only care about a dollar when my music is about so much more than just financial gain...Once people realize money doesnt equal happiness the world will be a better place..I know alot of rich miserable people, rappers, actors or just plain businessmen that are hooked on drugs and shit because theyre trying to escape reality. The money dont mean shit...Lets talk about THAT..

Now to bring you all up to date...I am NO LONGER ON ATLANTIC RECORDS, thank you God. I took legal action and got my manager Chris, my lawyer Theo, my homies Gee Roberson and Just Blaze and we got the fuck up out of there... No, I didnt get dropped so you haters dont get excited, I fought these people very very hard to leave. When they drop you they keep your music and you dont have to pay them shit back.. Trust me, I tried to get dropped. I still own my masters so we have to give these bastards a whole LOT of money , BUT, we still own The Greatest Story Never Told which will be released this year with a company that Im sure will surprise the whole world once we let it out.. Nobody is gonna see this coming..TRUST ME. Im still rocking with Just Blaze till the dirt, Im still with Hip Hop Since 1978 till the dirt, we killed them with Kanye West, now we bout to kill em with Lil Wayne and Saigon comes soon after to play clean up.....Goodbye Atlantic Records, I dont know if it was systematic racism or the fact they didnt think they could break an artist with validity in his music who cares about the future of black children, but I guess we'll never know will we.....................???????????? So now you know why Ive been quiet the past year.. Ive been in battle with these people, and I WON.

Now check out my single Gotta Believe It...The one explaining my new beginning.....Peace.. Im off to China for Memorial Day weekend...Wow. Later Yall
Labels: Politics as Usuaal
posted by Sickamore @ 5:32 PM

Dear Selltricks Fans...
Hey Boston Fan

I just wanted to introduce myself. My name is Rasheed Wallace.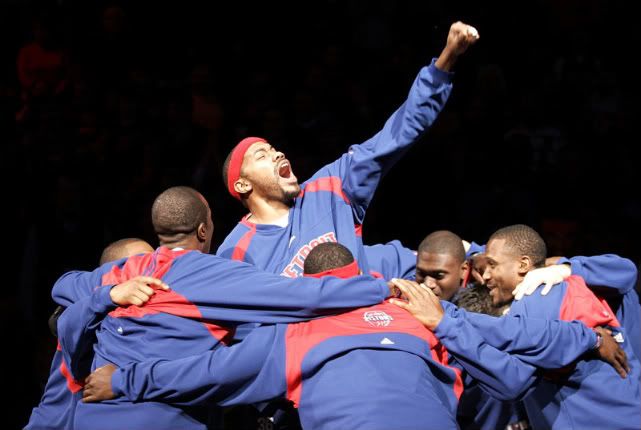 I play for the Detroit Pistons. Sickamore let me post on his blog today, because...well...fuck it I'm famous! People know me. Charles Barkley called me "the most talented player in the history of the NBA". The last time I missed a Eastern Conference Final, Kenny Anderson was your starting point guard. Go do your research

Selltricks

fans.

Now I know you have your Celtic pride, but your team are soft. We've Benzino'ed

Paula Pierce

for years. I'll be guarding

Kevin Hairnett

all series and he's not scoring more than 18. Period. Even if I have to Anthony Peeler him.



I'm gonna make

Jesus Buttlesworth

hold the bottom of my shorts all series and look at the hardwood at all times. You know how I get.



I'm writing this email because I don't wanna get your hopes up. Paula can't intimidate us my throwing up his set (B's instead of C's on top of that!) in games.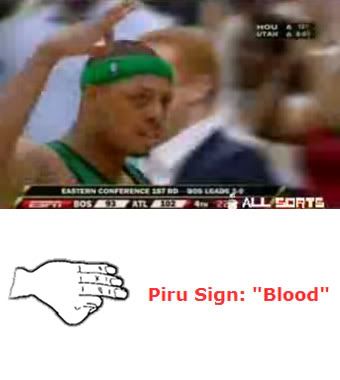 We're not the Hawks, we're more like the Vultures. Lebron got LUCKY. And when I say lucky, I mean David Stern game to the game in a Witness t-shirt lucky.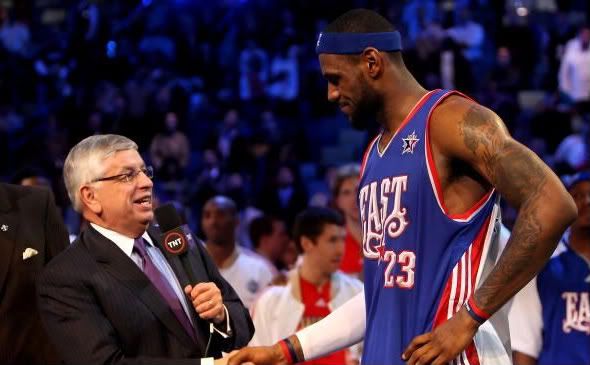 But this year he rather see the Bitch 3 in rather then our non-fail proof style of play.

I like you Boston fans. I really do. But you better off being coached by Homer Simpson than Doc Rivers.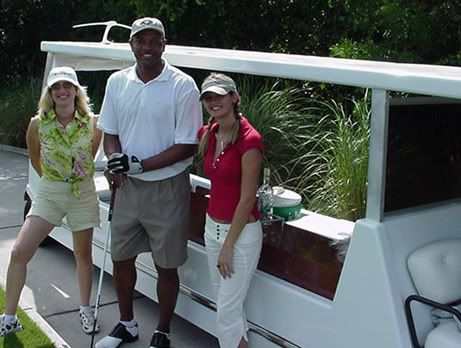 You're being mislead. Men lie, women lie, Conference Championship appearances don't.


You've been warned.


Sheed

CC: Dart Adams & Sterling

Labels: give me sports or give me death
posted by Sickamore @ 5:19 PM

Saturday, May 17, 2008
Championships Are Won On The Road (Baltimore Edition)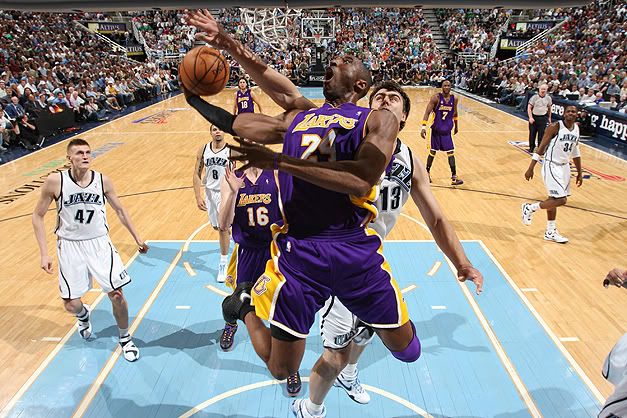 Kobe wouldn't be able to advance in the playoffs without winning road games. And The Firm won't be able to succeed without expanding. Hence why I'm in Maryland right now. Nicki Minaj has a show (@ Club Taste) and a walk thru @ Babalu Grill. Sakwe, Phella, Mike and I are all starting for the B-More exhibition.




After the shows it's the...bed. I'm crazy tired from catching another flat yesterday and getting it fixed this morning.



Apparently there are no 24 hour low pro tire spots. But we made it happen. Down th NJ Turnpike and across the I-95 fueled by red bulls, chopped turkey sandwiches, sunflower seeds and cracker jacks.


Will stay in town for half the day tomorrow. Gimmie a shout if you're out here.
posted by Sickamore @ 9:03 PM

About Me
Name: Sickamore
Home: Broooooooooklyn, New York, United States
About Me: 23 Year Old Talent Manager + Ageist. Runs ThankGodImFamous, GoOldHead and The Famous Firm. Overall sarcastic yet nice guy
See my complete profile
Previous Post
Archives
Famous Friends