Thursday, July 31, 2008
Slim Of 112 Video for "So Fly"!!!!!!
Labels: da firm baby
posted by Sickamore @ 8:22 PM

Thank God For Cassie
And Marcus Troy for the scans. He got the alternate cover as well on his blog. I can't put this one into words. Love her skinny ass. Not as much as Rih RIh, but damn close! NERD + Lupe is on the other covers..but who cares when you got this!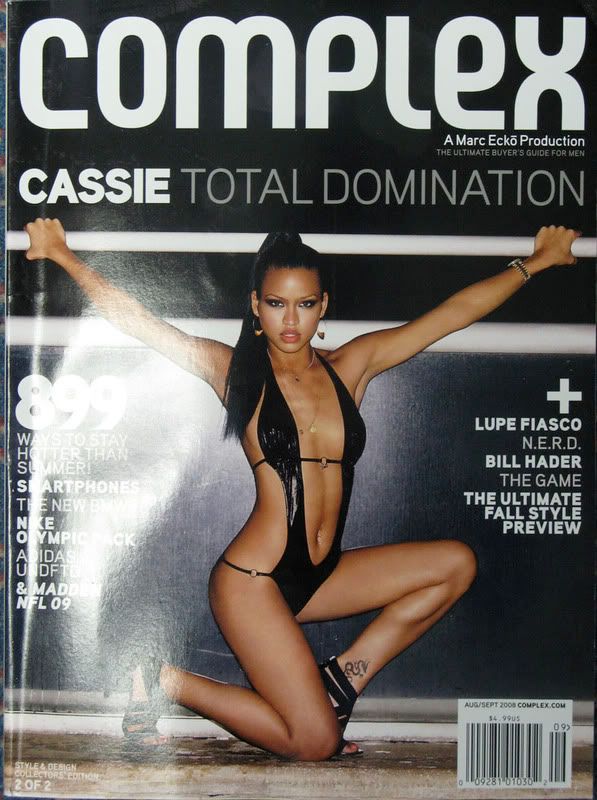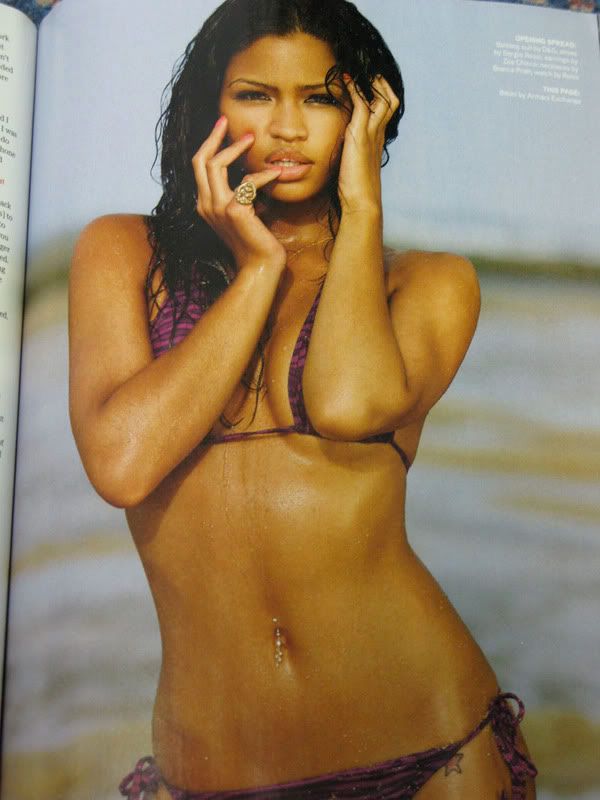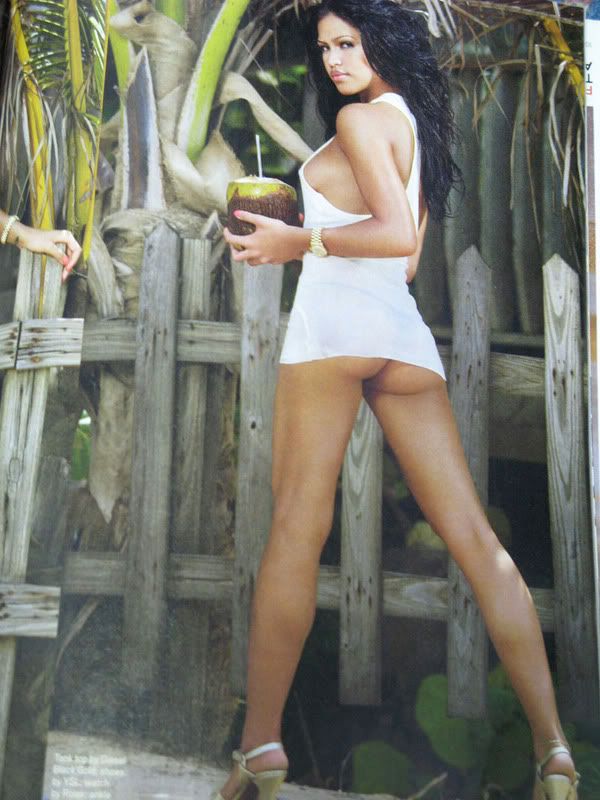 Labels: i love her
posted by Sickamore @ 7:33 PM

25,000 Uniques!


Woo Hoo! Thanks everyone for reading! 25,000 people came through this month and checked in 40,000 times. I don't really promote the blog so I'm amped Let's look at this month's highlights:


First To Rock Dr. Dre Headphones (Before Lebron!)

Joined Twitter

Found A Bunch Of Fly Blogs

My Fav Sexy Darkskindedededed Sisters

7 Cops Gave Me A Summons Over A Bicycle


Helped Break Ghostblogging

Got A Shout Out From Max B

Saw Max B Get Shot At

Broke My Blackberry


Found Pastor Betha In Atlanta

Found My Fav Fitted In Atlanta

Shot My 1st Music Video

Got Exposed


Thanks to all who read or give me content: Necole, Eskay, Herfection, Rihanna, Nerd @ The Cool Table, Marcus Troy, The Whole Firm, Zilla, Candy, Saks Fifth Steph and everyone else who reads this poor excuse for a blog

Labels: not a blogger i just write alot
posted by Sickamore @ 3:24 PM

Sickamore Exposed!
First Ross. Then Plies. Now me.

Senior Famous Firm Rep Phella has attempted to "expose" me by uploading photoshopped photos to his blog iamphella.com . He claims it's from a early 2005 Scratch Magazine photoshoot, but clearly can't produce scans of the original magazine as proof. Here's my official statement:

"I laugh at the bloggers. Haha. Laugh. My whole life is real. Nothing is fabricated. They use photoshop to superimpose my 19 year old face on some cornball's body. Life is better when you're famous. This is just a part of the game. My real readers won't pay this any mind."

The Famous Firm
posted by Sickamore @ 1:53 PM

My Day In 100 Words Or Less

5:45am. Chicago. Blackberry. Chargeless. Dead. Contacts. Gone. Traffic. O'Hare. Arrive. 9:08pm. Gate. Far. Flight. 9:35pm. Delayed. Starbucks. Arnold. Palmer. Call. Firm. Photoshoot. 4pm. JFK. Bound. Land. 12:45pm. LIRR. Flatbush. Taxi. Barber. 2:15pm. One. Head. Ahead. Pause. Wait. Patient. Leave. Roti. Sorrell. Back. Wait. Frustrated. Wait. Annoyed. Wait. Finally. 3:45pm. Time. Gone. Cut? No. Tape-Up. Home. 4:18pm. Marlins. Fitted. Dolphins. Colors. ill. Oxford. White. Pumas. Blackberry. Refurbished. Train. Fast. Train. Breaks. Wait. 5:30pm. Blogs. Shoot. Radio. City. Arrive. Everyone. >:-/. Me. :-/. Flick. Flick. Click. Click. Over. 9:00pm. Firm. Happy. Scratch. Funny. Starbucks. Again. Coffee. Shop. Sobriety. Blogs. Again. Gnight.
Labels: not a blogger i just write alot
posted by Sickamore @ 12:39 AM

I Put On For My Firm


5:58am, Central Time
Drake (Old Head) Hotel, Chicago


-Back in NYC for the first time since Friday afternoon. Spend Friday through Monday in Atlanta and a quick detour in Chicago. I'm good on the road; doesn't take much for me to hit a plan and Mariano a deal real quick. But I'm happy to head home. Even if it's only for a couple days (DC-Maryland-Virginia on Friday)
-Today we're doing a huge photoshoot for The Famous Firm. Not a client, but the actual members of The Firm. Got the reps in from DC + Ohio. Won't discuss the theme, but it's ill, not sick


-I paid the price for not switching over to the iPhone. I let you talk me out of it. Now the bitch stopped charging. And is still trackball-less. Very depressing. Bet that wouldn't happen with a 3G
-Went to the beach @ Lake Michigan. Didn't hit Harold's though
-Jay-Z should do a remix go every Jeezy song. The Corporate Thugz get him to talk that shit
-That's all for now. Headed to O'Hare
posted by Sickamore @ 6:55 AM

Monday, July 28, 2008
Guess Where I'm Going Tomorrow
if you dont know by now I'm talking 'bout Chi-Town
posted by Sickamore @ 7:53 PM

Lavender Pelican With A Yellow Bill
Copped via New Era Store, Atlanta

Labels: spiffyness
posted by Sickamore @ 7:13 PM

Saturday, July 26, 2008
Wi-Fi In The Whip Without Crashing It
Labels: owwwwwwwwwww
posted by Sickamore @ 10:36 PM

Friday, July 25, 2008
Incredible Book! "SWAY: The Irresistable Pull Of Irrational Behavior"
Read 60% on the flight. Review coming soon

Labels: i'ma nerd
posted by Sickamore @ 10:53 PM

Thursday, July 24, 2008
A Very British Gangster Movie Review


I'm a very typical 23 year old man. A movie called "Very Gangster" anything gets my 10 bucks. Went to Cinema Village last night to catch this import.

Just be warned: this isn't your Casino/American Gangster/Goodfellas kind of flick. It's a documentary following around Dominick Noonan, Brixtown's version of Tony Soprano. He extorts and owns a security business. Has a bunch of 17-21 year old flunkies following him around and a big brother with over 20 known murders under his belt.

They follow Noonan around the town where he plays intermediary to domestic disputes, debt collectors and overzealous robbers. Sort of a town hero.

SPOILER ALERT!


The weirdest part about the movie is Dominick's openly gay. "A little bit of lavender" as they said. They get into too much detail of how this came about. Besides that, he's your typical gangster with 2 kids.

Overall, I recommend you wait AVBG is released on Demand. I fell asleep about 3 times.


Rating: C-
posted by Sickamore @ 8:13 PM

About Me
Name: Sickamore
Home: Broooooooooklyn, New York, United States
About Me: 23 Year Old Talent Manager + Ageist. Runs ThankGodImFamous, GoOldHead and The Famous Firm. Overall sarcastic yet nice guy
See my complete profile
Previous Post
Archives
Famous Friends