Tuesday, February 19, 2008
Fantasy Basketball Is Dead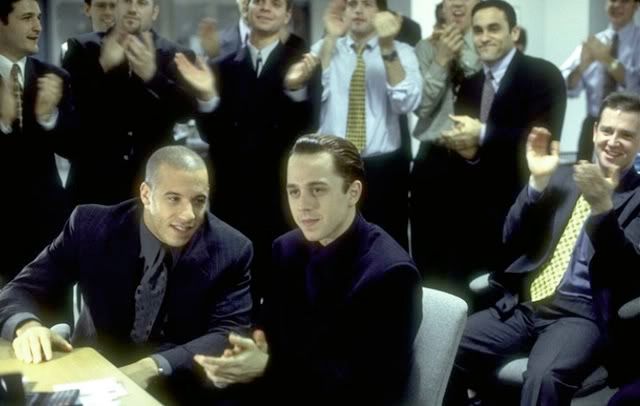 Rich Hil put me on to this fantasy investing game on Investopedia. It's like Fantasy Basketball with stocks. Lemme know if you sign up too.






Investopedia Game (No End)


-You get $100,000 of virtual cash to manage a portfolio of both stocks and options. As the game has no expiration, some users have been trading for years and have amassed huge gains (see rankings here). The downside to this is that it's difficult to get to the top of the rankings page if you are just starting out. If you don't care about the rankings, then this is the most flexible game to join.
Labels: fantasy addiction
posted by Sickamore @ 3:51 PM

Monday, February 18, 2008
Jordan Year: Week 6 & 7 Review
Daily Regiment
11 Wins. 3 Losses
Overall Record: 33-15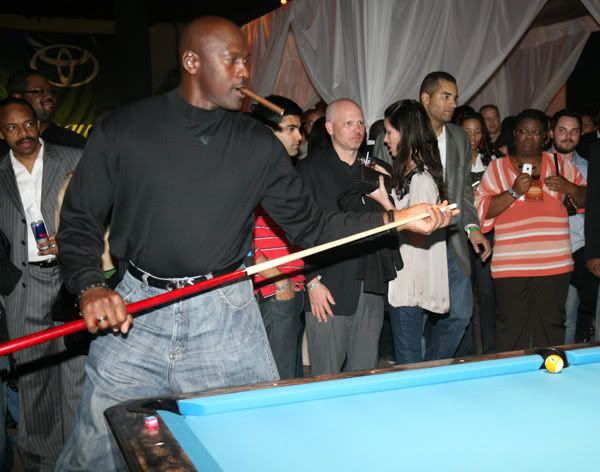 The last 2 weeks have been the best of my career. Resigning probably feels the way most people do when they graduate from college. I did 2 months of school, so I personally wouldn't know. All I do know is that this Audi R8 is going 160mph full speed ahead.




Resigning Aftermath



The people at Atlantic have been very supportive. They even joked with me on Friday "See you on Monday!". Though the response I got from you has been overwhelming. Hundreds and hundreds of emails pouring in with inquiries, kind words, interest and support of the new

Famous Generation

. Labels like Columbia, Def Jam, Jive, Baby Grande all reached out. We've actually done quite a few non traditional deals with writers, models, photographers and stylists over the weekend. That R8 moves real nice. If you have anyone you think would benefit from this, don't hesitate to hit us up. Sickamore@TheFamousFirm.com



All-Star Weekend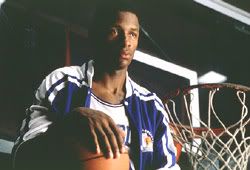 Jesus Shuttlesworth was robbed. Did you see all those 3's he was dropping at the end? Maaaaaaan...



Famous Sabbatical


Sab·bat·i·cal /səˈbætɪkəl/ Pronunciation[suh-bat-i-kuhl]

5. any extended period of leave from one's customary work, esp. for rest, to acquire new skills or training, etc.


I'll be gone until November. Getting my Why-Clef-John on. Won't be going anywhere physically, but be giving up on some vices until this movement is off the ground. Luckily I have all my famous blog friends to keep me in check. Because if I break it, I know you'll let me have it.

1) No more drinks
2) No more socialiting and partying unless it's with or for someone in the

Famous

family
3) No more dating (except Rihanna)
4) Jogging with The Firm 4 times a week in Central and Prospect Park
5) Master Poker and Chess
6) Knock out 3 books a week (

Sounds harder than it is cuz Audiobooks works wonders

)
7) Become an Wooden, Rockerfeller and Obama expert
8) Three movies a week max
9) Cigars on the weekend only
10)


I'll take suggestions for #10. My sabbatical ends November 18th. Wish me luck!




Fantasy Basketball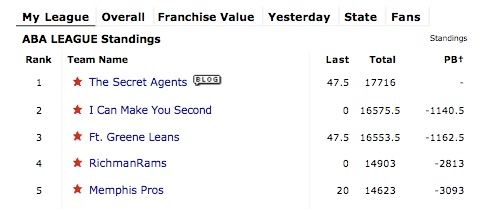 The bet I had with Ralph and I Can Make You Second that'll be up by 1000. Now I doubled the bet by 2000.



Neako Show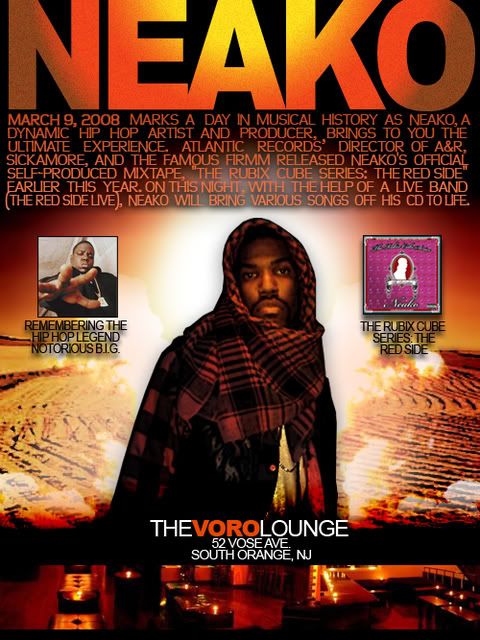 NEAKO SHOW IN NJ! Wanna see everyone there!

Labels: Jordan Year
posted by Sickamore @ 8:54 AM

Saturday, February 16, 2008
Live Blogging From The Slam Dunk Contest



10:11pm

"There's T.O. I would say hello but I don't want him to start crying"

- Charles Barkley



10:14pm

Moon set it off right! But I peep when Lebron herbed him last night.


10:17pm If I was Dwight Howard, I'd just break the backboard. What the hell is he doing? Oh shit! Off the back of the backboard????!?!?!?!?! Crazy!!



10:19pm

I don't want no cake on my birthday, I want my cake erryday. This dunk looks like it'll get messy.

"This is a bad idea. This like Roger Clemens going up at congress."

- Charles Barkley. That dunk was crazy and all, but they need to stop all the "he's blowing it out" talk.



10:26pm

Sports is the only time I respect old heads. Like Dominique, Magic, etc. Not Karl Malone though. Because he's a square and no championships. That Rudy Gay dunk wasn't better than the "Flo-Rida" dunk. It was hard though.

"Just slap Karl Malone on the back of his head, I got your back"

-Charles Barkley

10:29pm Moon is jumping out the gym. This is retarded. There's no way in hell he's jumping that far. A bounce pass is cheating. It was alright, but it's not real. MJ show 'em how it's done.



10:31pm That's a lot of screaming for no reason. Dunk was kinda wack. Vince was doing that a decade ago.




10:33pm

Dwight Howard is swaggerjacking my 90s Baby homie Soulja Boy. If he does this though he's a god. Shiiiiiiiiiiiiiiiiiit! He just throw it in the hoop! Lol! Wow!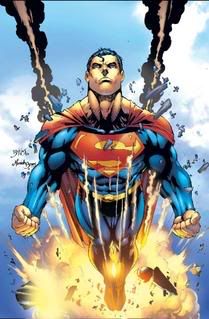 10:39pm Gerald Green doesn't stand a chance. And you know why? Because winners don't wear headbands.

10:43pm HE JUST PLAYED PATTY CAKE WITH THE BACKBOARD!!!! GERALD GREEN YOU'RE FINISHED (FUNK MASTER FLEX VOICE) DON'T TRY AND DO THE SAME DUNK WITHOUT SHOES! YOU'RE FINISH! He's whispering way too close in Rashad Mccants ear.



10:47pm

It's over. The dunks were cool but it was a little too hyped up for me. And short. The cry baby like the dunk. Lebron and Kobe should be in it next year.

Labels: give me sports or give me death
posted by Sickamore @ 10:11 PM

Friday, February 15, 2008
Resigning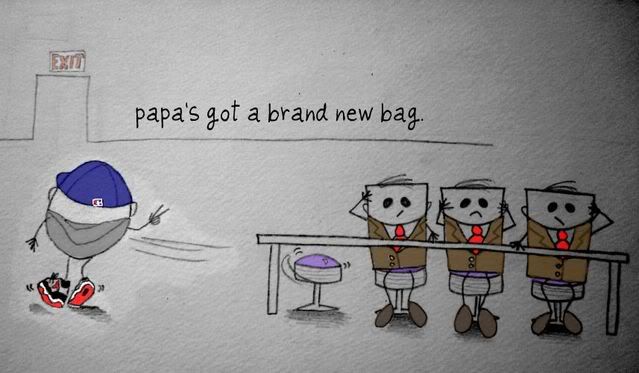 I've resigned as Director of A&R at Atlantic Records.

Gave my notice last week Tuesday, though today is my final day in the office. No, I'm not leaving to take another job. Nor was I fired attempting to cover it up. I've just lost faith in the major label system. I'm a guy of integrity so the last thing I'll ever do is stay somewhere just to collect a check or say I'm "an A&R". That's just wack. Though I'll continue to consult for Atlantic, Asylum Records, Columbia Records as well as continuing to help the artists I've signed like Wynter Gordon, Slim of 112 and of course Saigon.

People who know me know I'm very passionate about my career. I started two businesses (record store in 2002 and The Famous Firm b/k/a I Can Make You Famous) before I had this job. I didn't take this position for the money. When Hip Hop first mentioned it to me in December 2005, I was hesitant. My lawyer laughed when I told her about it: "You're going to get a job?!?!?! You make more money on your own! Atlantic is about to fold! You're crazy!". But I knew the experience would be vital for my career growth. So I took it. I told myself "give it at least two years." That was February 2006.

I really enjoyed my A&R family at Atlantic. Craig, Gee, Jean, Brian, Darrale, Mike, Marsha, Walter, Dara, Lanre, Andrew, Kels, Aaron, Gina and Damon are all like brothers and sisters to me. Though Hip Hop leaving within the first couple months was tough, they made it a smooth transition for me. I had signing power and the freedom to roam all across the country in my search for finding new talent. My frustration came when it was time to put the music out (i.e. The Greatest Story Never Told). I'm not going to sign talented people to a label and have them sit. I rather bet on myself and get them hot in the streets.

If most people were in my position, they'd just ride it out. I've gotten all kind of advice from "Just take the checks and do your own shit anyway" to "Just stop coming in the office until they stop paying you" or my favorite "Do the bear minimum so they don't bother you". But I'm an idealist and believe this is the main problem in the music business today. That train of thought keeps great artists unsigned and the wrong people in the position of power. One of my friends jokes "You're keeping it real. But this is when keeping it real goes wrong." We'll see if he's right. But you only live once. I'm not going to waste anyone's time in a place where I'm not productive. I want to win!

As I said before, I'm not going to take another job. Atlantic was my first gig and probably going to be my last. I'll only work as a company through The Famous Firm. We represent and develop talent at The Firm. Yeah we rep singers and rappers but specialize in non traditional talent like athletes, photographers, writers, graphic designers, clothing lines, studio engineers, stylist etc. We can help develop and represent anyone with talent. We use our in house non traditional talent to help develop new talent. It's all about talent!


I'm a firm believer (no pun intended) in the idea of "you can't do new things with old people". That's why I'm a part of a 10 person operation at The Firm with the average age being 22. Shout out to Sade, Eli, Sterling, Mike, Michael, Nina, Jay, Pesos and Dan. Everyone is young, hungry and learning how to be entrepreneurs. I have a goal at the Firm, to make this everyone's last "job". I want my team to leave running their own profitable business, breeding a new generation of entrepreneurs.

Lastly, I want to thank Atlantic for the opportunity, grooming and experience. I wouldn't be able to help change the future of the entertainment business without it. I'm lucky to be able to depart on such great terms. Everyone was very understanding and supportive of this decision. I'm also excited for certain people to stop calling/e-mailing me under the pretense of me being "an A&R" rather than what I can really do. I want people to fuck with me and the Firm for us, not because we're tied to a major.

I love this blog. Thanks for listening. All my contact info is exactly the same. Sickamore@TheFamousFirm.com.

Labels: entrepreneursick
posted by Sickamore @ 9:00 AM

Thursday, February 14, 2008
More-a-da-trips-ta-Flor-id-a
February 14th 2008
2:53pm
Atlanta Airport Runway


Random Thoughts While Waiting On The Runway



-Blessed. I definitely consider myself a bless guy. When things aren't going good, I just go "God likes me. It's all good" and it usually works out. Not a religious guy, but it's always worked out for me. Some people say its "The Secret", others call it "Positive Mental Attitude (PMA). But this yesterday morning I missed my flight, the second one was delayed 90 minutes and got stuck on the runway in Atlanta for 3 hours.Now I'm stuck the very next day for 90 extra runway minutes.

-Equation: "Flashing Lights" + Me + Rihanna – Kanye/Rita G = Perfect Video

-Angel Lola > Rita G

-G-Unit "Body Snatchers" > "We Got It For Cheap Pt 3". "Don't go bring the drama on to him/You'll get knocked off like Obama if he wins"

-Roger Clemens steroids case is a perfect example of how one bad decision can define your whole life. But if I make that level of mistake, I want to go out like him; defiant and fighting, kicking and screaming to the bitter end. Tony Montana in Scarface. Alonzo in Training Day. Isiah Thomas in Madison Square Garden. Don't let people defame your character without going out guns blazing.

-Playing catch up with The Wire is hard. If you send me a link to the whole season 4 and 5, I'll sign you. j/k. Kinda. No forreal just kidding. But if you have it…

-In 7th grade nothing was more important to me then the red and black patent leather Jordan XI's. Now I still don't got them even though I could buy every color twice.

-You shouldn't be focused on getting a deal. What do you think is going to happen? They'll give you half your advance upfront and say "see ya in 6 months shorty". Artists don't even want to be famous anymore or successful or an album. Just a deal. But I guess that's better then in Philly. Those bol's just want to battle in youtube and kill each other.

-I've been making 933,897,308 calls a day since I got the Bluetooth. I can't even look at myself in the mirror anymore.

Labels: 80s Baby Observations
posted by Sickamore @ 8:31 PM

Finding The Great One With Automatic Locks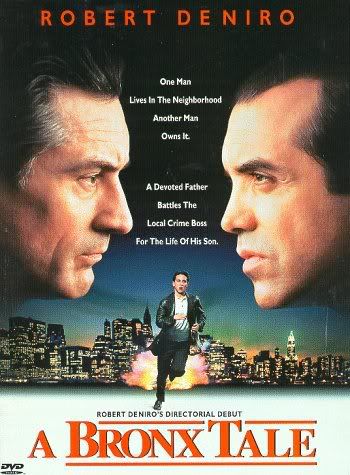 What do I do know Sonny? Car lock open automatically. How do I know if she's one of the three now? If she goes out and pumps gas? If she votes for Obama? If she doesn't go to Manor on Friday's or Lotus on Sunday's? I'm confused. What's the requirements of "A Great One" in 2008?

I think I'm going to see The Bronx Tale on Broadway and ask Sonny myself.

Labels: my life is a movie
posted by Sickamore @ 8:23 PM

Sunday, February 10, 2008
Live 80s Baby Grammy Blogging
8:02pm

I like Sinatra and all but this is weird.



8:12pm

My ex-wife won! More alimony for the kid! More Supra's and more Montecristos!



8:17pm

Who cares about Time??!?!?! He's on the recording board? Shouldn't they be worried about something important like subscription services or....whoa whoa whoa!!! Rih Rih!

8:21pm Rihanna is on. I love the Grammy's again. Even I'm a little sick of Umbrella. Who's this dancer dude she's touching?! I'm putting a hit on him. She can't really move in the boots. If Chris Brown comes out, somebody dies. Lol @ this dumb dance they're doing. Ooo Wee Ooo Wee Ooo. Wait did he just ask for her number? Hit on your life too!



8:23pm

Forrest Gump is n stage. He's presenting another old head achievement award to "The Band"...Yoko my BFF!!! She's looking real mean and vicious with that fedora. So unfair..so unreasonable. Her swag's at 100 and climbing baby.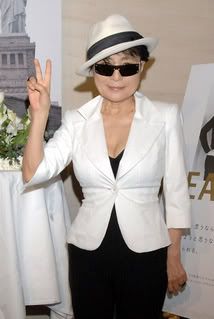 8:27pm

This crazy broad swinging to The Beatles is too crazy for me. I'm getting a soda....Who's the random African American boy? And the fat lady? Is it over now that the fat lady sung? Guess not, I see a whole choir coming on. Joey's trying to convince me this is hot. ZzzZzzzzZZzzzz.




8:37pm

I couldn't care less about the Foo Fighters. But I wanna vote for one of these guys. CBS.com/mygrammyvote. I like the Lucy Liu lookalike. She really knows how to work those strings. Wait a second! This is rigged! I wikipedia'ed Miss Ann Marie Calhoun. Her husband is some rich guitar dude. Now I'm on her blog. She really isn't that sexy anymore. Voting for Brian Fitzgerald.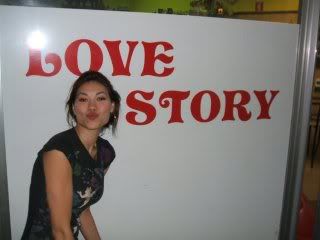 8:45pm

You ain't shit until you have a TV in your hoodie and glow in the dark glasses. Wow he really got Daft Punk to perform with him. That's what's up! Rumor has it Just Blaze is really in one of the robot suits. That's dope he performed "Hey Mama" instead of "Flashing Lights".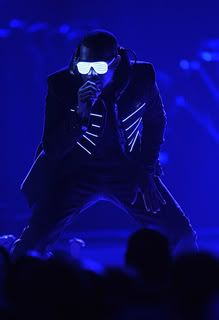 8:56pm

Dreamgirls got screwed. The same designer who made Kanye's hoodie did Ringo's blazer.




9:03pm

Oh shit! Don't call it a comeback. Beyonce is built like a stallion! My boy just said "Her hair's fucked up". I gave him the craziest look on earth, like "That's the 1st thing you noticed?". Why is Tina waddling like that? Old lady don't blow my high! She needs to throw on a sweater or something. Get B back out here! Tina's Asian dancer's facial expressions are killing me. Is Beyonce going to look like this one day? Well goddamn! She's back in shape! Or just looks amazing next to Tina Turner. Who's gonna pop out the top first? Did they almost knock each other down?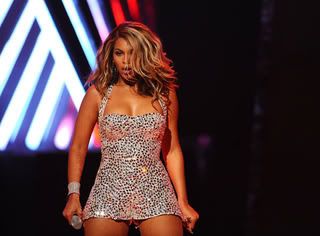 9:14pm

Bert Baccarat Bert barack-a-wack. Roselyn Sánchez!!! That old head (37) is looking great! She's been back on the radar since the "Make Me Better" video.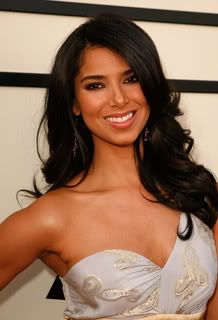 9:21pm

The rich chick won he My Grammy Moment. We know the truth though.


9:32pm Mexican Vice President. Harday Har. I looked away for 2 seconds and have no clue on what's going on now. The same guy who made Kanye's hoodie and Ringo's shirt made this hillbillies guitar.




9:37pm

My arch nemesis just walked on stage looking like a su-wu valet parker. Akon looks high. I was there when Common recorded that song. I'm cheering for

Graduation

. If not then Common. And the winner is...KANYE! Isn't this like is 10th Grammy already? Throwing jabs at Nas. Nas isn't going to get any camera time with that "nigger" shirt. He shut down the music people! That's big! He didn't mention The Roc at all.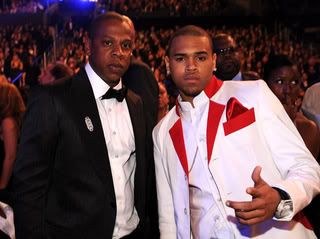 9:42pm

Luda's looking a little house negro-ish. He needs to jump on some more Khaled records real quick. This guy just won the ugliest blazer ever award. I wish this band would break into "Flashing Lights".

9:50pm Beyonce > Rihanna on the red carpet. But this is a marathon. YES WE CAN!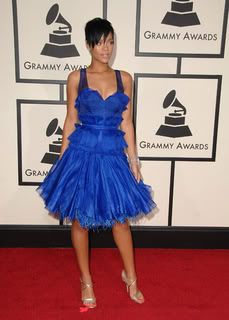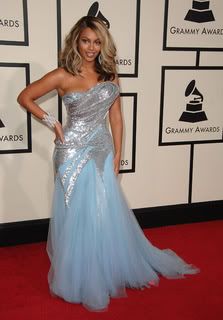 9:58pm

The iPod chick is performing now. This is the boringness performance in Grammy history. Blame Canada! She's performing on a rug for godsakes! Is Kid Rock thugging this old lady? Did I say Feist was the most boringness performance ever? Nope, it's Kid Rock's duet with the 40's Baby.

10:03pm Why does Tina Davis have such a quizzical look on her face? She looks like a kid who got caught with their hand in the cookie jar.



10:12pm

OMG...Alicia is making a run. It's not a good night for my girl. Uh-o, she is leaving the piano. I repeat, she is leaving the piano. I hope she does that Super Bowl rock. Jeez you gotta love this camera man. Back on the piano. Beyonce/Alicia/Rihanna are the Holy Trinity. John Mayer this camera hog. Do not take anytime away from AK-47.

The way that I"M FEELIN' baby

. Best performance of the night.



10:19pm

"Have you had that happen yet Kanye?" Biggest jab of the night! Hip Hop lost. I dunno who he is but got damn. We need my nigger Nas for the rebuttle.





10:28pm

What the bloodclot?!?!?!?! ::press mute:: I get bored of orchestras easy. Does Prince and Rihanna have the same haircut?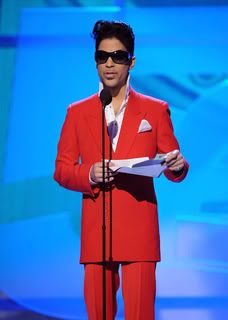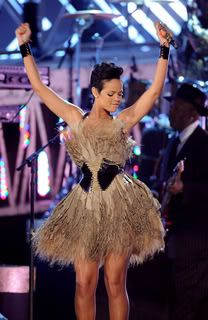 10:33pm

Taylor Swift presenting best rap song collab. Only at the Grammy's. I'll give you one guess who I'm cheering for. YEEEEEEEEEEEEES! Solange is mad! Hahahaha! Where's y'all girl Beyonce now? Grammy-less. My father in law was there in a matching suit. I get the second Grammy.




10:41pm

Amy doesn't look THAT bad. The tats kinda do it for me. "My blake!". Uh-o, "Rehab". She looks better th she did on all the pics. Lil' Wayne should run out and kick a 16.



10:50pm

Record Of The Year! They jerked Rihanna. Amy won every award tonight. They coulda let my girl live a little. "To Ray RAY! And Joe! My Blake incarcerated! Me Mum and Me Dad! This is for London!"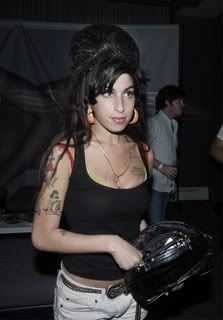 10:57pm

Look at this Grammy old head. 20,000 members blah blah blah. We all know it's a scheme to extort TV networks and labels. This guy wants to be famous. "Grammy Museum". Skinny Steve Jobs look-a-like. "Now welcome Rain Man...I mean Eldar!" R.I.P. Pimp C!!!

11:07pm It's been 15 minutes since anything of interest has happened. These target commercials are wack too. Just announce album of the year and let me be!

Graduation

>

Back To Black



11:13pm Glad to see Little Richard do something else besides Geico commercials. Jerry Lee Lewis didn't even write "Great Balls Of Fire"!!! He just stole it from Otis Blackwell!!! Innovators my ass! I can't stand this shit!



11:25pm

"Professor Will I Am". "Jammies at the Grammy's". He's such a coon. Rapping a intro to album of the year. I wouldn't be shocked if he starts tap dancing and have people throw quarters in his hat. 27 Grammy is light work for Kanye. Vince Gilo vs Kanye West. And the grammy goes to...who?!?!?! The old heads rigged this shit! Herbie Hancock?! Bye!



11:31pm

I'm still mad! Who did he pay off/sleep with to win this? And he's comparing himself to Obama. He's about change! Not some 95 year old winning album of the year. Kanye needs to do a diss record asap! Did you peep his wife? SMH

Labels: 80s Baby Observations
posted by Sickamore @ 8:19 PM

Now I'm Not A Hater...But...
Mr. Breezy is starting to get in my way. The jacket was cute, but this is getting to be too much.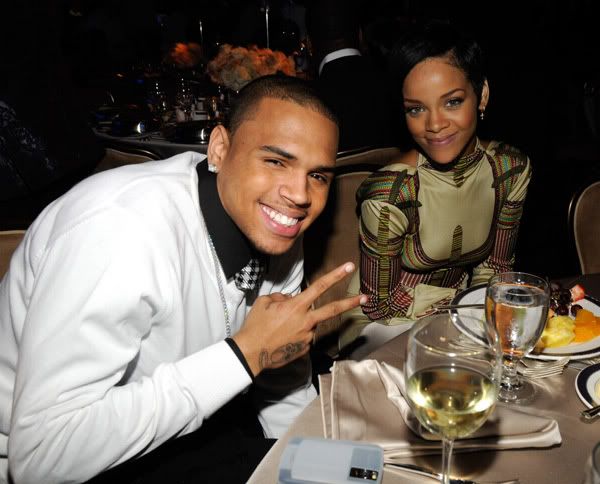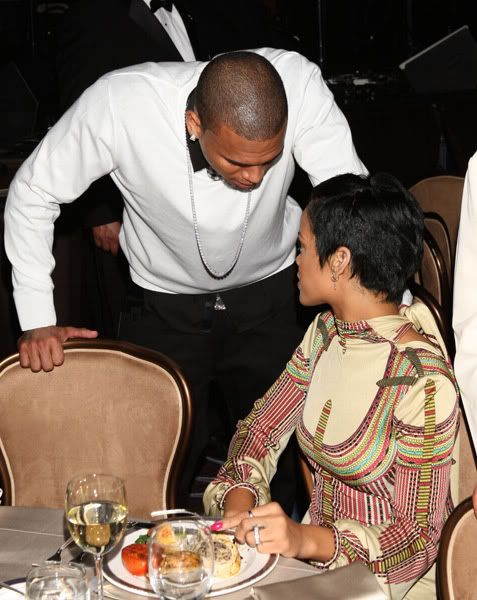 One thing this picture proves: Rihanna > Alicia > Beyonce




And some randoms on the red carpet. Even if she doesn't win a Grammy tonight, the ESPY is still on the shelf.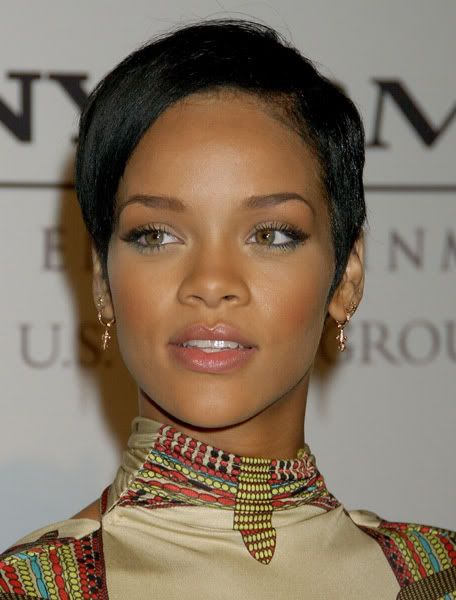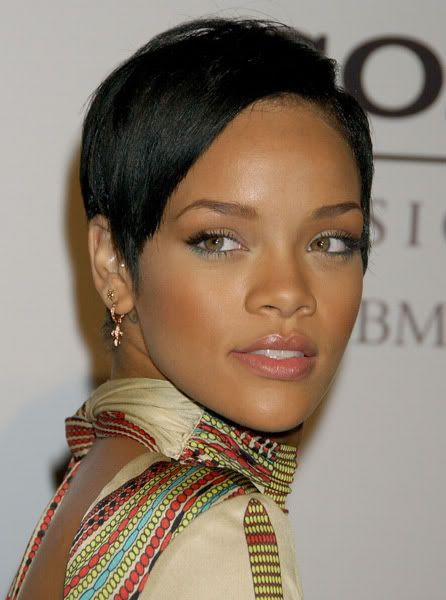 Labels: i love her
posted by Sickamore @ 4:31 PM

I Hate Bluetooth, Therefore I Hate Myself


I've become someone I hate.

One of those people who walk around aimlessly with electronic devices attached to their ears. One of those people who talk with so much passion and volume that you would think they were solving world hunger or leading America out of a recession. One of those people who look like they're in a

Corporate Star Trak

episode. One of those people like Busta Rhymes. I've deeply hated those people for so long; and now I hate myself.

My berry volume is incredible low. I think it happened while eating with my blackberry on the table. I was mixing honey in my tea to help my sore throat and it got all over the device. Now people can hear me clear but they sound like trapped 8 year olds in a 100 foot deep pit. So I borrow Mike from The Famous Firm's bluetooth headset (he uses it for driving) last night. Eureka! It works like a charm. I can hear everyone now! But now I'm a slave to the it. The bluetooth has a Mike Tyson bite on my ear and refuses to let go. I refuse to buy blackberry #8 or even send it back for a new one.

For now, I'll just accept this horribly annoying creature I've become. Not going to get another phone until the touch screen blackberry drops. Or maybe, just maybe, I'll send it back to get fixed while recovering from my root canal Wednesday.

I'll keep you posted. Feel free to leave ideas in the suggestion box below.
Sent to ThankGodImFamous.com via BlackBerry from T-Mobile

Labels: tales from the blackberry
posted by Sickamore @ 3:51 PM

Saturday, February 9, 2008
Go Old Heads, Go Old Heads
The record label old heads got together in LA yesterday for

The Chairmans Luncheon

. This luncheon is the opposite of everything I represent: progress, future, youth, flyness, Web 2.0, new ideas etc. They're honoring Berry Gordy for godsakes. I mean much respect to him, but I'm sure there's much more prevalent things to be discussing. Like Warner Music losing $18 million Wednesday.


"The definition of insanity is doing the same thing over and over again and expecting different results" - Albert Einstein
Sylvia Rhone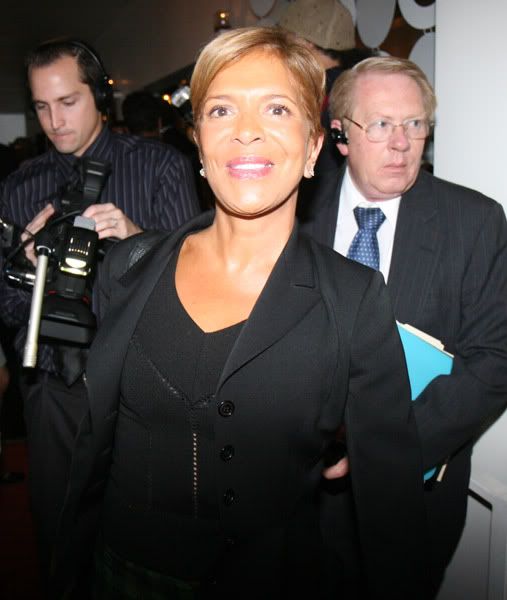 Kevin Liles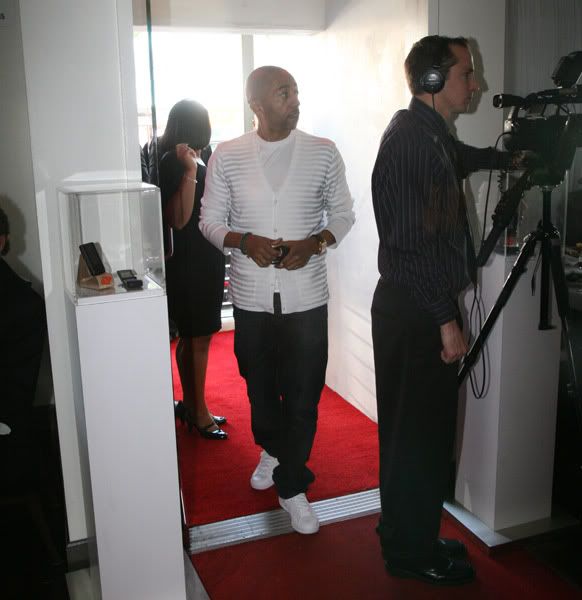 Berry Gordy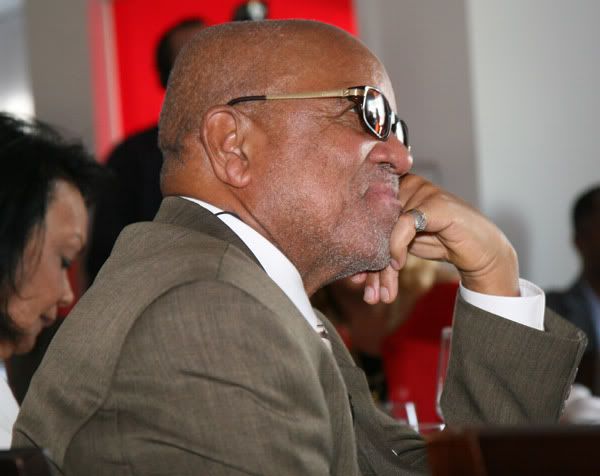 LA Reid & Jimmy Iovine
Doug Morris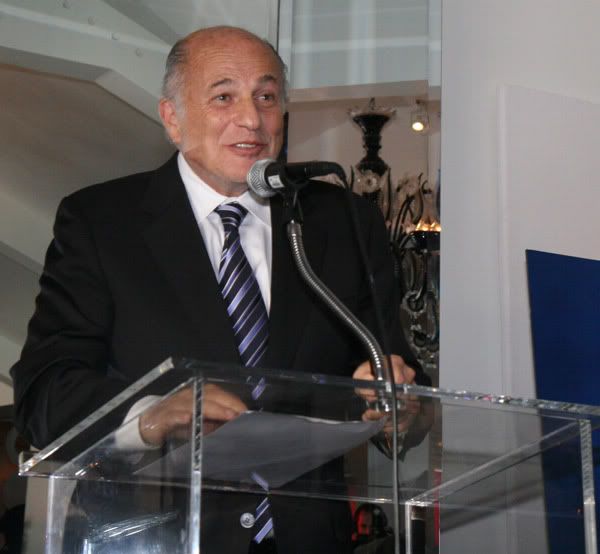 Labels: 80s Baby Observations
posted by Sickamore @ 2:49 PM

Thursday, February 7, 2008
Oh You A Gucci Girl? Step In To Gucci's World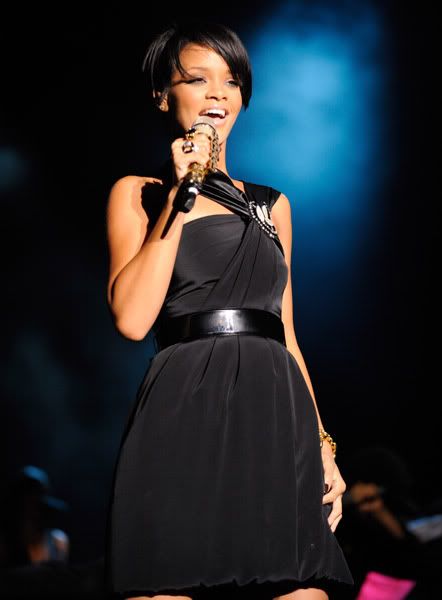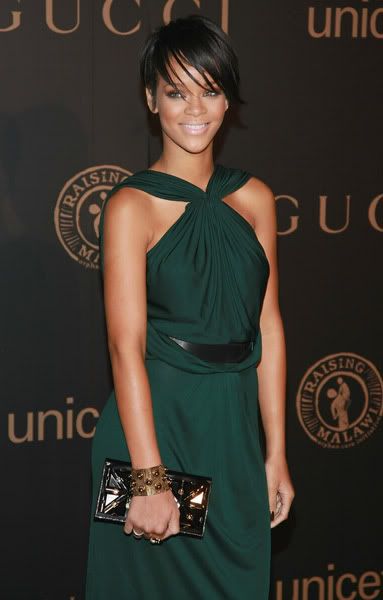 Labels: i love her
posted by Sickamore @ 2:22 PM

Wednesday, February 6, 2008
Eli Corleone
Archie, Cooper, Peyton, Eli = Vito, Fredo, Sonny, Michael


Vito = Archie Manning

Archie is the family patriarch. Two time pro bowler, he built the

Manning

name up the same way Vito did with

Corleone

. He had 3 sons to carry on the Manning legacy and fulfill his dream of winning a championship.



Fredo = Cooper Manning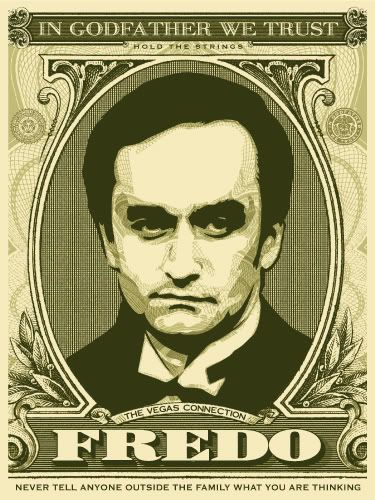 Cooper, like Fredo, is the dumb older brother who was weaker than his two younger brothers. Just as Fredo was sick as a baby, Cooper was diagnosed with spinal stenosis in 1992. That ended any chance for Cooper to be the man and thus never living up to his father's name and power.


Sonny = Peyton Manning

Peyton, like Sonny always seemed to be the air to the throne. But Sonny would always make rushed decisions in crunch time, the way Peyton would rush his throws in the playoffs. Though Peyton had some success and was thought to be the obvious heir to the family, he wasn't cool, calm and collected enough to be "the one".



Michael =

Eli Manning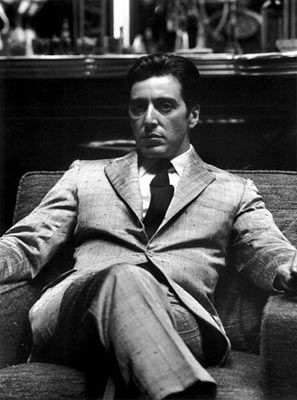 Many questioned whether Eli deserved to be in the family business. They said he wasn't as intelligent as his bigger brother. He never seemed to possess the same leadership qualities as Sonny. Though he showed promise and resilientness against New England in December; similar to when Michael protected his father in the hospital. But after his brother was viciously gunned down in the 2007 playoffs by the San Diego Chargers, Eli stepped up. He showed a quality people didn't know he had by beating Dallas; like when Michael killed Virgil "The Turk" Sollozzo and Captain McCluskey. Moe Greene and Green Bay were taken out like Moe Greene and Las Vegas. Then in a move that shocked the world, Eli defeated the perfect Patriots in the same manner Michael killed all the rival bosses while he was at the christening. That brought both of their reputations up as the strongest forces in New York.



Here's some pics I took while I was down at the parade celebrating Eli Corleone and the Giants family: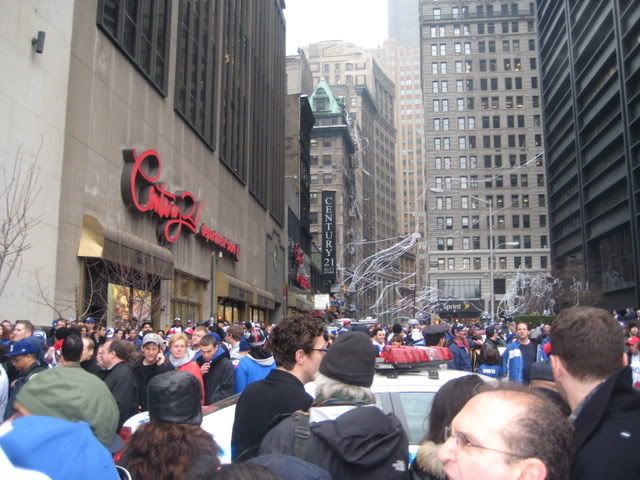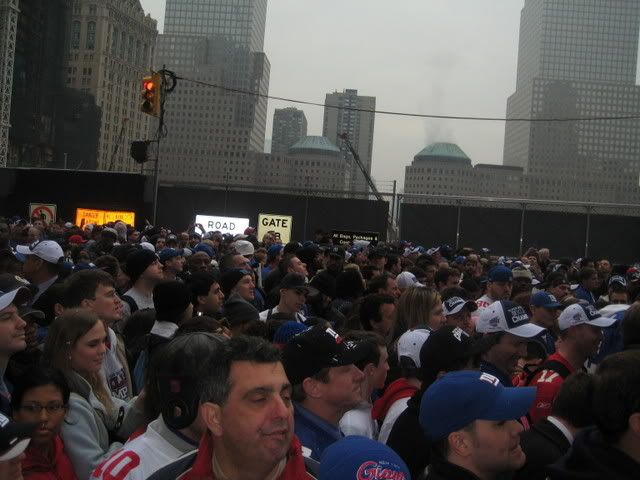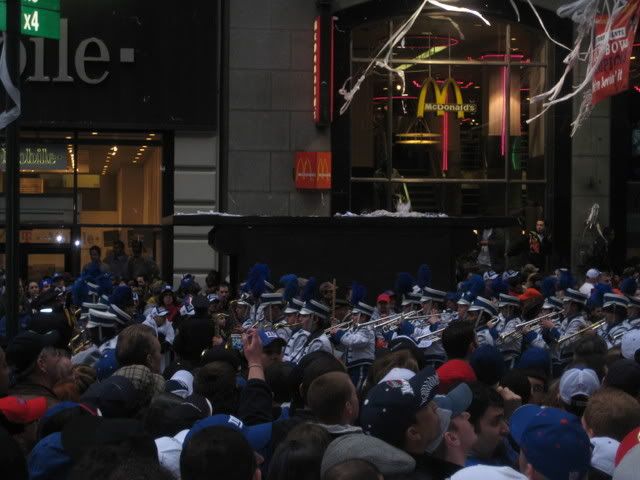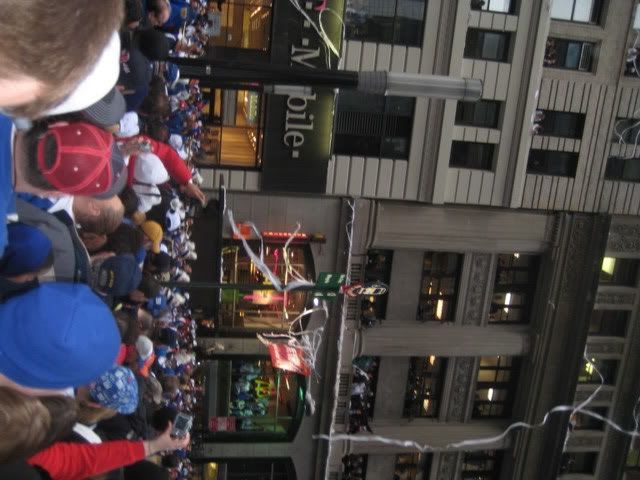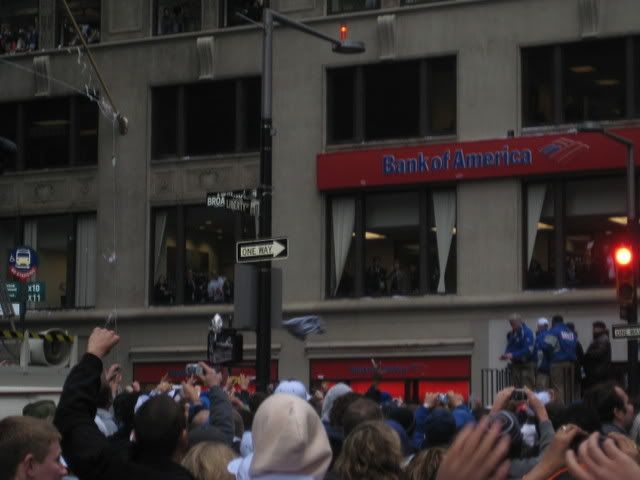 posted by Sickamore @ 11:43 AM

About Me
Name: Sickamore
Home: Broooooooooklyn, New York, United States
About Me: 23 Year Old Talent Manager + Ageist. Runs ThankGodImFamous, GoOldHead and The Famous Firm. Overall sarcastic yet nice guy
See my complete profile
Previous Post
Archives
Famous Friends