Wednesday, October 29, 2008
"Tribes" by Seth Godin

Newest reading material. Don't read? No problem. Here's the audio book FOR FREE courtesy of my boy Melfi

Hate books? This quotes for you courtesy of my mans and em DMX:


Tommy 'Buns' Bundy: Come on with the bullshit, man. You think another motherfucker know what you need to do? Ain't no purpose, dawg. It's money. We born to fucking die, man. In the meantime, get money. Fuck a book, man.


---

Sincere: Yo, when's the last time you read anything, man?
Tommy 'Buns' Bundy: Never, motherfucker.


My homie Tenielle from Boys & Clothes sent some notes on it, just to make this whole process easy for you:


It was good. Better on audiobook. Here's some of my spoilers.

Belief is a brilliant strategy.

Its Good To Be King - Marketing

Stability is an illusion.

Making A Ruckus - Change

Great leaders empower movements by inspiring the tribe to communicate.

Tribes aren't about "stuff" they're about connection.

Wikipedia

Leading From The Bottom

Good enough isn't good enough, try being great.
The difference between average and mediocre.

Standard=mediocre.

Defending mediocrity is exhausting.

An individual artist needs only 1000 true fans in their tribe.

What they demand is generosity and bravery.

Twitter

Everyday it becomes simpler to choose to tighten the relationships with
the people who choose to follow you.

Initiative = Happiness

You have everything you need to build something far bigger than
yourself. The people around you notice this and they're ready to follow
if you're ready to lead.

The F-Word

The Peter Principle

Fear of failure is overrated.

The Cult of The Heretics

Great leaders focus on the tribe and only the tribe.

Great leaders don't want the attention, they use it. They use it to
unite the tribe and reinforce its sense of purpose.

Its uncomfortable to resist the urge to settle.

Leadership is a choice. Its the choice to not do nothing.

Leaning in or backing off but not doing nothing.

Curiosity

Great leaders don't try to please everyone. Great leaders don't water
down their message to make their tribe bigger.

Who Settles

Faith

Without faith its suicidal to be a leader.

Leadership requires always acting like the underdog.

Leaders cause the events that others have to react to.

The Difference Between Things That Happen To You And Things You Do
Labels: i'ma nerd
posted by Sickamore @ 7:44 AM

Tuesday, October 28, 2008
Celtic Ring Ceremony Jordan 11's

Pic by Me via Hip Hop's TV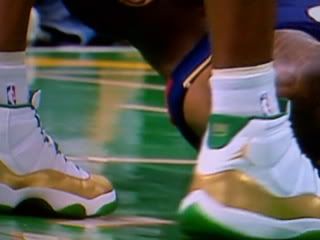 posted by Sickamore @ 10:06 PM

Slim Talks About How He Got His Deal

Funny story via XXLMag.com



XXLMag.com: How does a nice R&B singer such as yourself end up on an independent rap label like Asylum?

Slim: Shouts to Shakir Stewart [Senior Vice President of Def Jam], you know we're boys. He was like, "I get your music." I've been in the major system for so long, it was just becoming monotonous. I want to do something my way, my own imprint. He made the phone call to Joie, Joie sent Sickamore to Atlanta to hear the music. You should have seen this whole episode. I'm driving up, Sickamore stands out in front of the spot, he sits in the back of the car and says, "Play me some music." I play the first record, and the first record must have got him. He is trying his best in the car like "Okay, go to the next one." Next song was "So Fly." He has his brim over the eyes, "Could you go back to the first one, okay." Then he goes back inside to get the CD. He must have played it for the people he had inside. He comes back, and says "Come up."

That sounds like some secretive stuff going on. Some Mafia type stuff? When we go inside he had his whole street team. He was like "Your music really sounds good." So that's how things got started. I didn't really want to do a solo project, but I did want to start my own label. Everybody knows that I have a distinctive sound, working with 112. To get the ball rolling it's easy, so that's why I came with Love's Crazy. But I have other projects coming. I'm working with Faith. I am working with a nineteen-year-old rapping sensation, Diesel aka Fresh money. I have my group Ivy League. I am doing an album with 8Ball of 8Ball & MJG; we call it Fatboy Slim: The movie. We are bringing the best worlds of both worlds, Memphis and Atlanta. We are coming together.
Labels: da firm baby
posted by Sickamore @ 4:37 PM

Friday, October 24, 2008
Future Hall Of Famers on HHG: 1st Edition



READ THE ARTICLE HERE!

Lemme know your thoughts any suggestions on who should be featured. Every Friday they'll be a new artist. This week it's A.P. from DC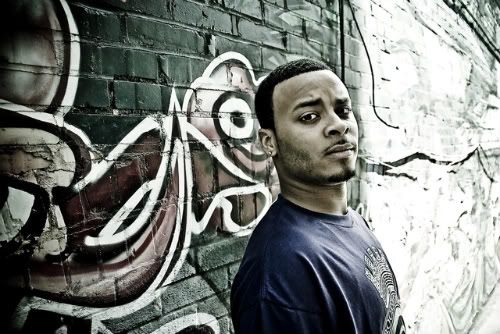 Labels: Who Asked 4 Yo Opinion Hoe?
posted by Sickamore @ 10:55 AM

Thursday, October 23, 2008
Biggaveli Chronicles Via HipHopGame
Labels: owwwwwwwwwww
posted by Sickamore @ 3:23 PM

Colin Munroe Performs "Flashing Lights" Live @ CMJ

Colin Munroe "Flashing Lights" Live @ CMJ from Sickamore on Vimeo.



George Clinton



Proton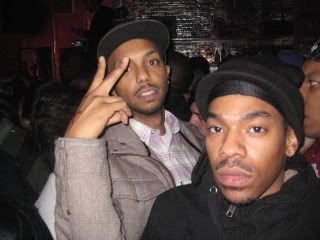 1992 = Va$htie + Oscar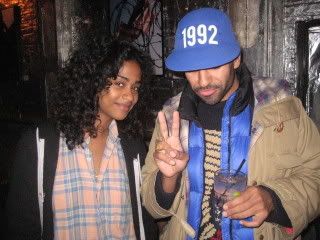 TKatz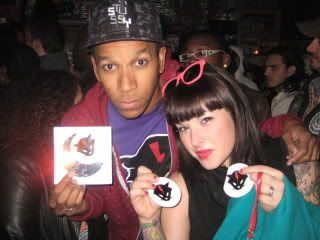 Netic of Game Rebellion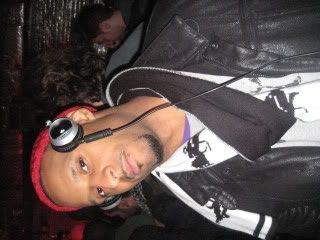 Labels: famous tv
posted by Sickamore @ 11:20 AM

Wednesday, October 22, 2008
"...then Dehaven introduced me to the game..."
Hoodie is kinda fresh...for 88 or whenever this pic was snapped


This fresh was jocked from Marcus Troy

Labels: 80s Baby Observations
posted by Sickamore @ 8:37 PM

Barack, Mccain and Sick Hit Starbucks, B+N and NYC Taxis
Labels: barrrrrrrrrrrry, Politics as Usuaal
posted by Sickamore @ 8:19 PM

Mi Amor's Flicks From Her New Vid With Justin
Labels: i love her
posted by Sickamore @ 8:18 PM

Barack, Mccain and Sick: Roadtrip Edition
Labels: barrrrrrrrrrrry
posted by Sickamore @ 11:59 AM

Tuesday, October 21, 2008
Fantasy Football Report Week 7
More dominance this week in my fantasy leagues

First in my Eighty81 league, I blew some dude out (pause!) by almost 100 points! Thomas Jones, Steven Jackson, New York Giants Defense and even Wes Welker had big games!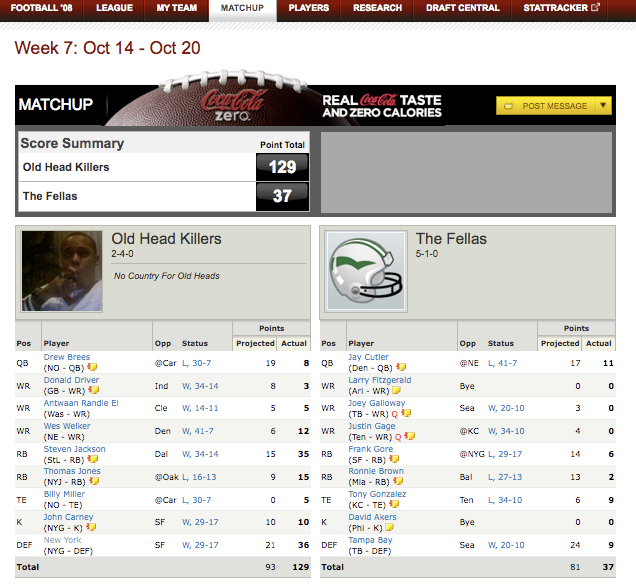 Then I caught up like crazy in my OnSmash league. I passed destroyed the XXL cover boys Wale and Curren$y. Next stop is passing Mr. Ortiz then the owner of the site.


Wk 7 Total
Che Wavera 11-3 59-43
Joell Ortiz 10-4 61-41
Curren$y 7-7 51-51
Wale 6-8 55-47
Hof 9-5 63-39

Labels: fantasy addiction
posted by Sickamore @ 1:54 AM

9 Movies I Have To See This Week
Labels: my life is a movie
posted by Sickamore @ 4:25 PM

Sunday, October 19, 2008
The Revolutionary Che Wavera Shirts

This wave owe my wave everything

Shouts to Nation on the find...I really need this shirt

Labels: owwwwwwwwwww
posted by Sickamore @ 9:03 AM

About Me
Name: Sickamore
Home: Broooooooooklyn, New York, United States
About Me: 23 Year Old Talent Manager + Ageist. Runs ThankGodImFamous, GoOldHead and The Famous Firm. Overall sarcastic yet nice guy
See my complete profile
Previous Post
Archives
Famous Friends