The Big 3 is going against the best baller alive since the best baller retired. Everyone knows I'm a self proclaimed Kobe stan, but this series outcome it's just obvious. Especially when The Lake Show has to go against:





Meet The Cast Of This Blockbuster 2008 Remake



Ray Allen as The Cowardly Lion




Grrr Grrr! Big Bad Ray is coming to your town...to go 2 for 7. Roar Roar! The great Jesus Shuttlesworth averaged 26ppg last season...on the Sonics. Put Em Up Put Em Up! TKobe's favorite punching bag has been called on to stop him. "

But he plays Kobe hard! He's ready!

". If Ray is still Jesus, then Kobe is Denzel. Roar Roaaar! Luckily he doesn't have to do it by himself because he has...




Kevin Garnett as The Tin Man





Garnett is the most talented PF of his time. Then why does Tim Duncan have 4 rings and this is KG's first time in The Finals?



Heart

.

He plays like an MVP Candidate for 42 minutes. But as the 4th quarter clock hits that 6 double 0, he's John Q's son. He couldn't do it in his prime with Cassell and Spreewell, so it damn sure aint going down with The Cowardly Lion and...



Paul Pierce as The Scarecrow



Does anyone remember that Paul Pierce played for Boston

last year

too? 24-58 under his regime? The 18 game losing streak? Sure he has heart and courage. But believe you me he isn't the smartest kid in the class. Who else throws up gang signs in a basketball game? And I don't wanna hear he was reppin Boston. Neither does the David Stern who ordered a $25,000 fine for putting on for his city. Is this the man leading you against the LA MAriano Rivera in the last 6 minutes???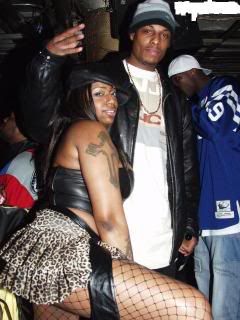 HIM???! Or is your leader....




Doc Rivers as Dorothy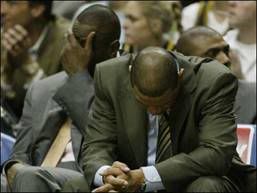 The leader of this crazy bunch. Probably the worst head coach to lead his team into an NBA Finals appearance. Well, maybe the 2nd worst.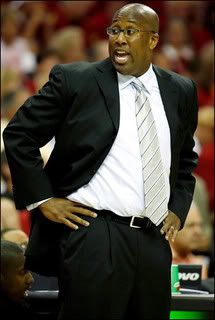 But he thinks he can he thinks he can he thinks he can...



FINAL WORD: KOBE IN 5




Labels: give me sports or give me death