Slim of 112 Ozone Article

Shout to Randy Roper

Labels: da firm baby
posted by Sickamore @ 8:43 AM

Friday, September 26, 2008
Me, Slim + Joey IE @ Slim's Listening Party
Labels: da firm baby
posted by Sickamore @ 12:23 AM

Tuesday, September 16, 2008
No Video? No Problem
I'm quoted on the Associated Press wire about youtube videos.

This article is cool and all, but they left out the best example: HOTSTYLZ!





My Quote




DJ Sickamore, who was director of A&R at Atlantic Records for two years and now has his own entertainment management company, says YouTube is a simpler way to listen to music on the Internet.

"Other file hosting sites have too many steps," said DJ Sickamore. "If I like a song, I can hear it instantly without any problems. You definitely have to take advantage of this tool."
Whole Article Here
Labels: Who Asked 4 Yo Opinion Hoe?
posted by Sickamore @ 9:33 PM

The Wave + Frenchie Over Been Around The World
"Owww. Yo yo yoIt's your boy Max Biggavel' right. Niggas be hating that wave. Niggas be hating cause they aint got that coke. But you know, me and macaroni with the cheese gonna talk to you niggas"



Max B + French Montana - Been Around The World

Shout out to Joli O'Wave

Labels: owwwwwwwwwww
posted by Sickamore @ 8:58 PM

Colin Munroe Show 2night in NYC
My fav new artist is performing tonight @ Mercury Lounge. If you're not up on him yet, check out his myspace page: Myspace.com/colinmunroe
The Famous Firm
posted by Sickamore @ 10:19 AM

Fantasy Football Dominance Is Mine!!!


As some of you might know, I'm a newly addicted fantasy sports player. I won my basketball league last year, so I decided to roll the dice at football. Ended up joining Eighty81's league. And this week secured my 1st win.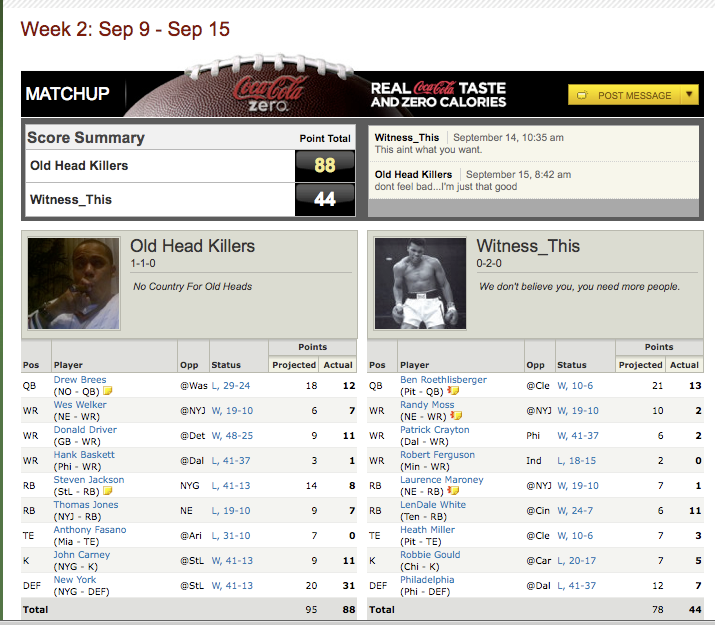 I doubled up my opponent. Slaughtered him. Murdered him. He got 44 now he's half of me. And who do I have to thank? The New York Giants Defense.



Like I said before: No Osi? no Strahan? No problem. We're the champs baby!
The Giants Play In New York!

Labels: fantasy addiction
posted by Sickamore @ 5:31 AM

Monday, September 15, 2008
I Didn't Know Britain Was That Big
So I'm reading thru the NY Times iTouch App and see this picture




Whoa! I clicks on it dumb quick and the headline "Really, Really, Big in Britain" pops up. After snapping out of the gaze, I start reading her 6 page article. Seems she's "huge" in Britain:

-3 Number 1 Autobiographies
-Starred in a show "I'm a Celebrity . . . Get Me Out of Here!" where she chomped on maggots
-Dated a Trinidadian soccer star
-More Famous then Paris Hilton
-Virtually unknown this side of the pawn
-Got a press reduction. Possibly because of gawkers like myself

It's a good read if you're into the international celeb scene. Or just big ole biddies.

Labels: i love her
posted by Sickamore @ 11:13 PM

Saturday, September 13, 2008
The Perfect Solution: iPod Touch + BB Curve
Eureka!

For months I've been deliberating getting an iPhone. But I couldn't justify getting rid of the BBerry.

Yes I wanted the apps. But no I couldn't get rid of the keyboard. Yes I wanted the iPod capability. But no couldn't get rid of BB messenger. Yes I wanted real internet. But no I couldn't deal with the bad battery life.

Thought today I got the best of both worlds. Copped the new 8GB iPod Touch. I feel unstoppable because:

-I can download iPhone apps
-Surf the internet in places with wifi
-Fully zoom PDFs and listen to mp3s on the go
-Didnt have to open up a new line of service
-Check all my emails accounts
-Stunt with all the 90s Baby on the slim new design
-Sync to my MacBook iCal and Notes
-Don't have to reload all my contacts


For $229 (and no extra service) you cant go wrong. Who said you can't have your cake and BMM too?


Sent Via FirmBerry
posted by Sickamore @ 9:19 PM

Saturday Vixen Vice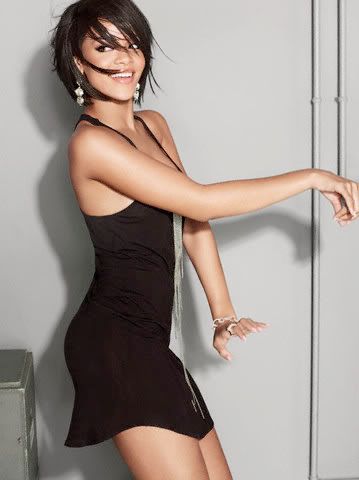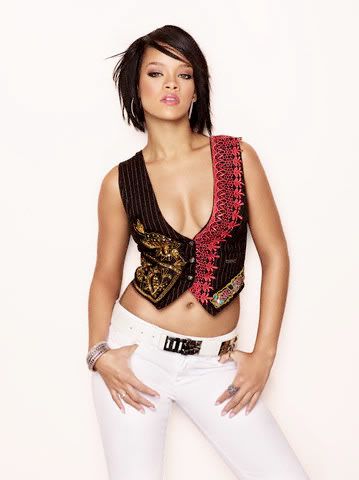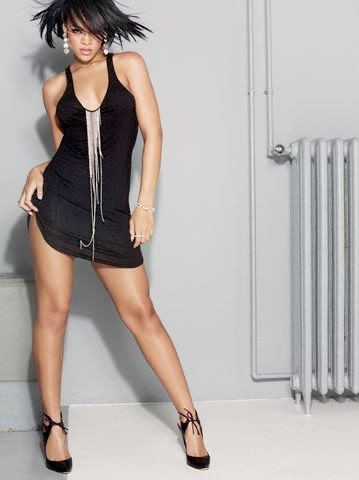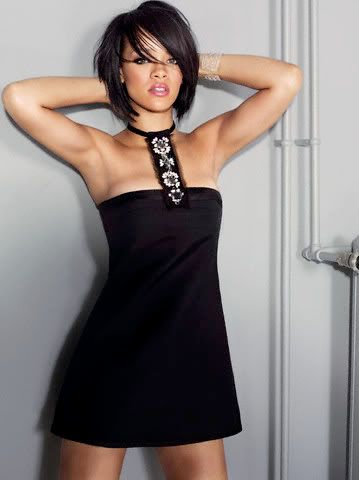 Labels: i love her
posted by Sickamore @ 11:08 AM

Sunday, September 7, 2008
Week 1: Love Being Left Alone On A Sunday Afternoon With The Remote
This weekend (besides the flu) was all about football. Here's how my picks did:



9-5 so far with 2 games to go! Looking good!

My Fantasy Team? Not so much. Down by 27 with 1 player to go: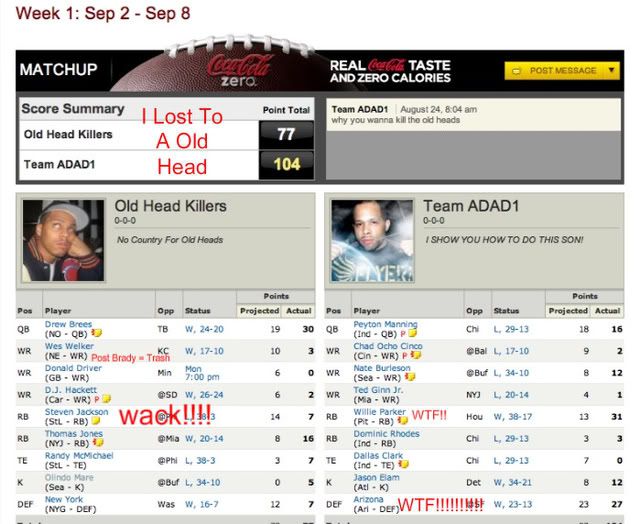 Watched Nerd At The Cool Table call me out via youtube





The Firm and I raided ESPN Zone for Colts vs Bears. I wore my Devin Hester jersey. The Indy fans didn't really feel me when I walked out drunk George Jefferson style



All in all it was a good weekend. Back to work 6am tomorrow. Gnight!
posted by Sickamore @ 11:56 PM

Saturday, September 6, 2008
Dear Cabbie, From Brooklyn
Cabbie: "If I knew you were paying with a card, I wouldn't have picked you up"



84 Baby: "But you did and that's exactly why I didn't tell you. Jokes on you sucker"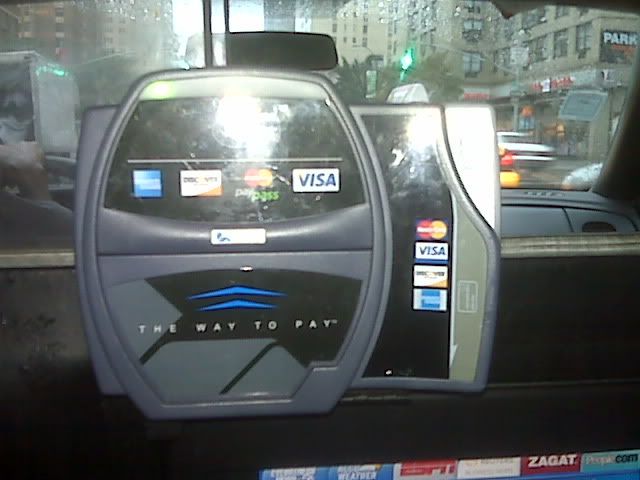 Dear Cabbie,



Remember all those times u didn't want me to Brooklyn? Those times you rolled up real slow, let down your window half way and asked "Where are you going?". Before I got to the -lyn, you were gone so fast that only a silhouette of your dust was left. All those "I can't I'm changing shifts" or "I don't know how to get there, sorry" excuses. Got a trick for you now!



Paying with a credit card is the ultimate revenge. I know you don't get paid for a few weeks. You know I got cash in my pocket. But you're not getting it. $4 cab ride? Debit please. "Sir can you stop the meter". Roll your eyes and suck your teeth all you want. And I DARE you to tell me the machine isn't working. Because I'm just not paying. There's no sign that said it wasn't when I got in. You didn't make this clear. Ha! And gas prices are going back up of Palin gets in office. So vote change sucka!



Sincerely



Brooklyn
posted by Sickamore @ 2:31 PM

Friday, September 5, 2008
It's In My Louie Box Yeah Its In My Louie Box
Giving away all these CDs to whoever leaves the 100th comment. Here's what's in my Louie Box:

It's In My Louie Box from Sickamore on Vimeo.
posted by Sickamore @ 9:08 PM

Me vs Wale vs Joell Ortiz vs Curren$y vs Hof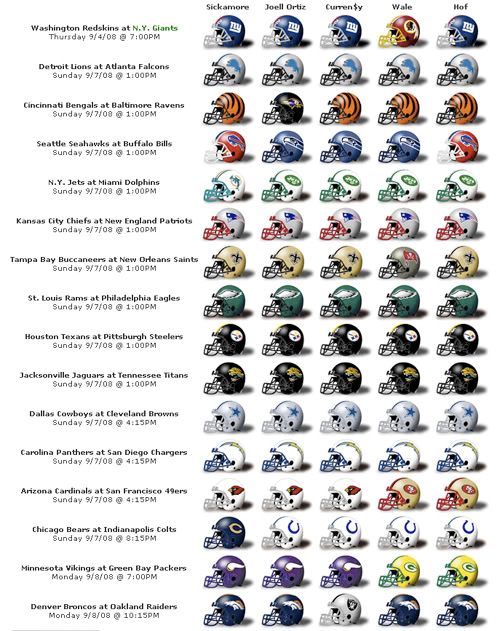 So me, Wale, Hof, Curren$y and Joell Ortiz will be going at it every week via OnSmash

If you wanna get down, leave your picks in the comments


Thx to Steph for the screen shot

Labels: give me sports or give me death
posted by Sickamore @ 5:53 PM

Thursday, September 4, 2008
The Giants Play In NY 2009!!!!!
Sent Via FirmBerry
posted by Sickamore @ 7:44 PM

Tuesday, September 2, 2008
Old Addictions Die Hard
via 2 Dope Boyz + William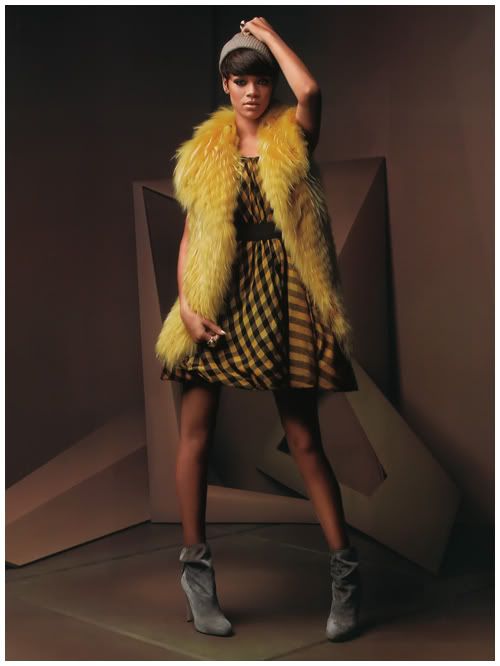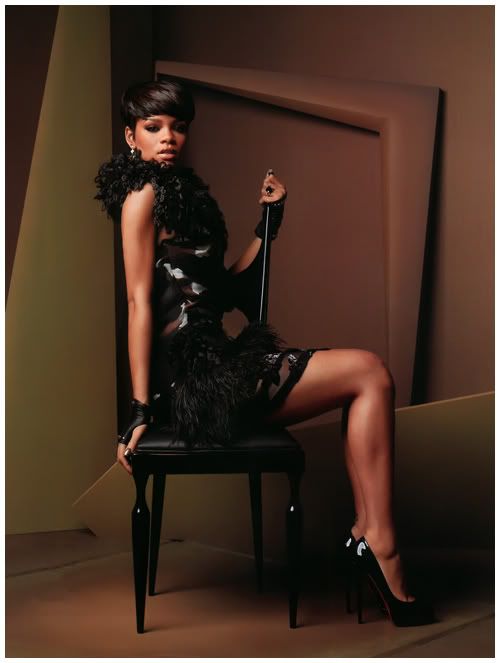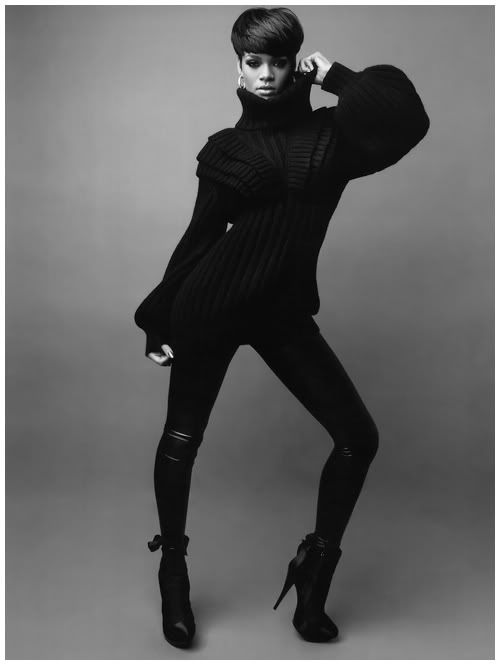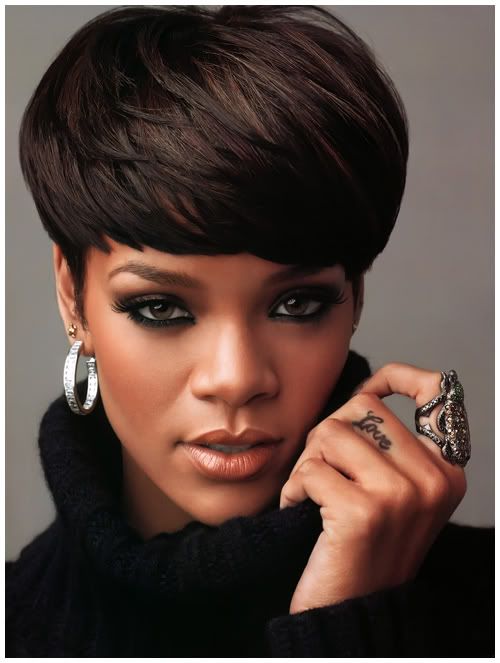 Labels: i love her
posted by Sickamore @ 7:39 AM

YRB Fall Fashion Issue
About 2 months ago, a bunch of my Famous Firm Family and friends attended YRB's Fall Fashion Interview photoshoot. Here's some of the scans





Rich Hil (peep the marijuana bandana

And my home girl Mary Papers ^^^
Dominique Andriese
Mickey Factz + Saint + GFC
Annya
1992
Labels: spiffyness
posted by Sickamore @ 8:17 AM

About Me
Name: Sickamore
Home: Broooooooooklyn, New York, United States
About Me: 23 Year Old Talent Manager + Ageist. Runs ThankGodImFamous, GoOldHead and The Famous Firm. Overall sarcastic yet nice guy
See my complete profile
Previous Post
Archives
Famous Friends