Monday, March 24, 2008
Nicki vs Rihanna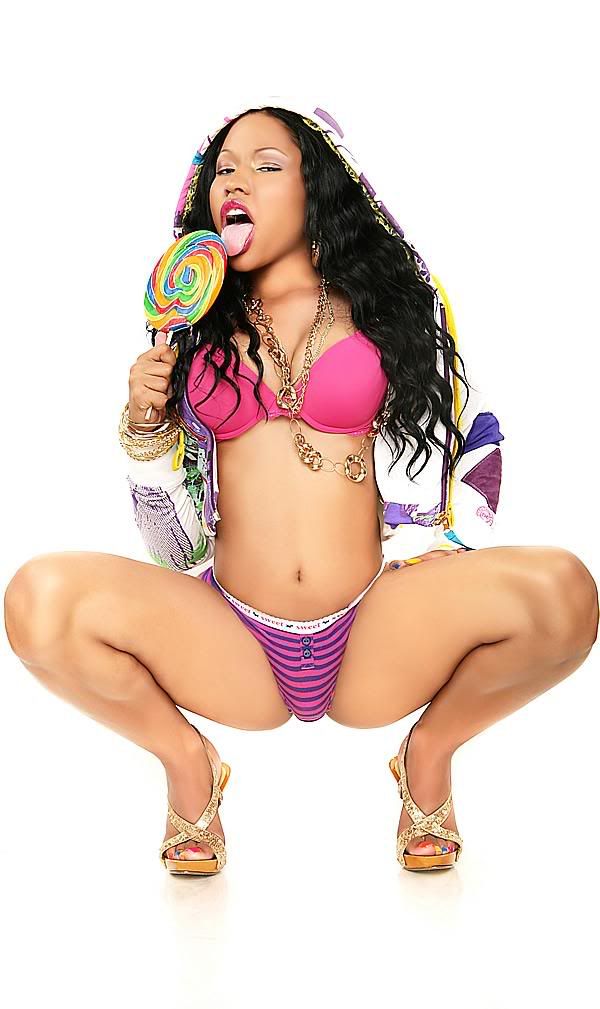 Once a good blogger's gone bad, he's gone forever. And now I might just make Nicki Minaj my new infatuation, especially if Rih Rih keep throwing the Chris Brown thing in my face.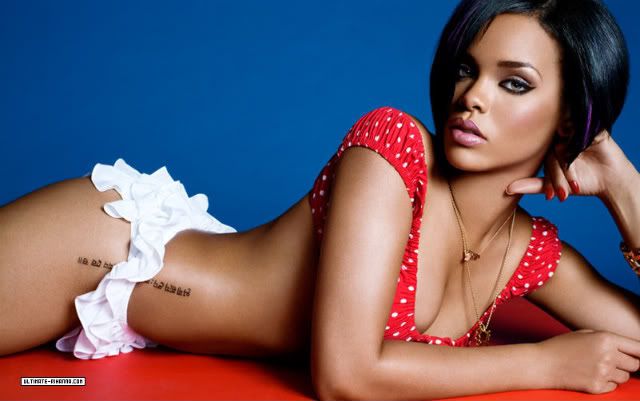 Labels: i love her
posted by Sickamore @ 12:18 PM

Sunday, March 23, 2008
No Country For Old Heads
There are old heads in the world who cannot help me by their example or advice to live worthily and satisfactorily to myself; but I believe that it is in my power to elevate myself this very hour above the common level of my life.

Henry David Thoreau


-The new mixtape, No Country For Old Heads, coming soon! Taking submissions for it now. The war versus old heads is on!
-I'm heading BACK to the DMV (DC-MARYLAND-VIRGINIA) on Tuesday
-Will be in Miami from Wednesday through Sunday scouting and smoking cohibas
-UNC all the way baby!(Vitale voice)
-Feel free to send me things to write about. I've been having the serious case of writer's block in the last month
-6 CD Car Changer:

Million Dollar Baby 3

,

Elephant In The Sand

, Nicki Minaj's

Sucka Free

,

Thrilla

, Colin Munroe's Demo and Paper Touchin Remix f/ Fabolous, Jadakiss, Fat Joe and 50 Cent (a CD by itself)


Labels: go old head go old head
posted by Sickamore @ 3:11 PM

Sheek Can Make Me Famous!
The funny thing is, I don't make CDs anymore either...Check the first bar....props to Ferris on finding this



Labels: famous tv
posted by Sickamore @ 3:06 PM

Sunday, March 16, 2008
In Love With A (Almost) Old Head
Or maybe Eva as a Rihanna replacement. I wouldn't have to worry about Chris Brown anymore, she's too old for him. Missy on the other hand might become a problem.


Labels: i love her
posted by Sickamore @ 11:40 AM

Saturday, March 15, 2008
Getting My Marlo On

Headed down today to the DMV (DC-Maryland-Virginia) scouting talent. Got The Firm's regional regional rep, Phella, showing us around. Never got a chance to really chill in the place Alpo got bagged and The Wire is based, so if you're in town gimmie a shout. Touching down around 8pm. Sickamore@TheFamousFirm.com

Labels: da firm baby
posted by Sickamore @ 2:08 PM

Wednesday, March 12, 2008
Fresh Off Sabbatical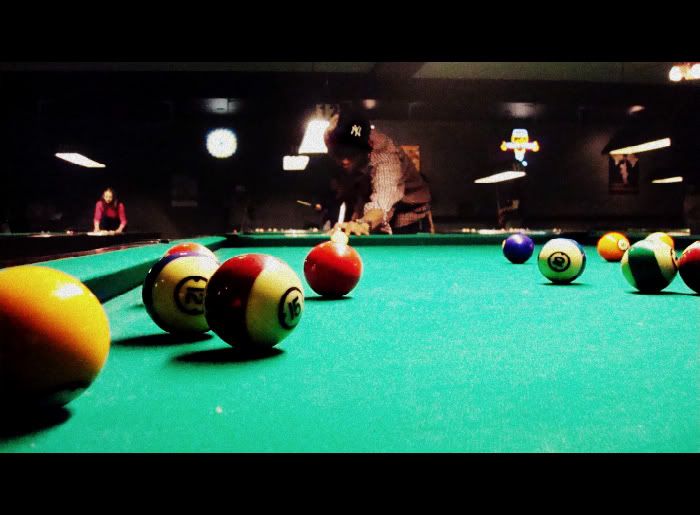 Random Thoughts, Observations, Conclusions and Questions Over The Last 2 Weeks




-GoOldHead.com coming soon. Think StuffWhitePeopleLike for the 28+ generation.
-Securing my new office space for The Famous Firm on 26th Street. It's my 1st day back in doors and I see why I left already. I've gotta keep ways to make it interesting in here
-I've been in the car everyday around 7am and get out around 3am. Sometimes I'm on my way to meetings, but mostly riding around with The FF Crew just enjoying the city. I must've spent $1000 on gas since my last blog (I know I'm going 21mph in the pic)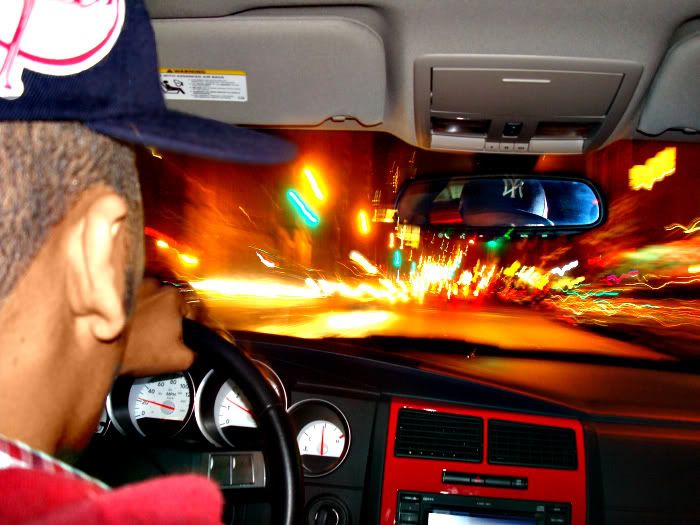 -The Firm let go 2 people since we started. Gotta have thick skin to stay apart of this franchise. We like the 04-05 Duncan and 'em. If you know any winners who want to join The Firm, hit me up via e-mail... Sickamore@TheFamousFirm.com
-Didn't really write much in the past couple weeks. Been focused on creating teh company. I tried to see a movie last night called 10,000 B.C.. Ended up walking out on it. If you know any good movies out pls let a brother know.
-Rihanna broke my heart. But I'm over it now. So I'm on the rebound. New stalkettes I'm thinking about: Jessica White, Zoe Kravitz , Necole Bitchie and Wesley Johathon's girl. Don't think I didn't see you doing that Foot Locker commercial the other day Wes. I know you're hurting.
-Elephant In The Sand > Elephant In The Room
-I'll be back later today with more observations

Labels: 80s Baby Observations
posted by Sickamore @ 3:49 PM

Saturday, March 1, 2008
My Global Hustle Interview
New Interview on My Global Hustle



::::::::::::::::::::::::::::::::::::::::::::::::::::::::::::::::::::::::::::::::::::::::::::::::::::::::


YG: Hey Sickamore! Thx for taking the time out of your schedule 2 meet with me. I know that your phone & bberry must be ringing off the hook, since your announcement. What has the feedback been like? And are your surprise @ how many people took notice?
Sickamore: I'm shocked at the level of response, actually. The feedback has been mostly positive. There must've been over 500 passionate e-mails regarding the resigning blog. I think people are just as frustrated as I am with the current state of things. There needs to be a change.

YG: I have known (and still know) many A & Rs who just take the check & rape the budget with no regard for the artists or "the game". How hard of a decision was it 2 walk away?
Sickamore: Not as hard as you think. What's the worst that could happen? People would think I got fired? Who cares what people think. I'd be jobless? It was my first job! I know how to make money without a position. Those 2 reasons aren't worth losing my soul.

YG: Now everyone and their mama knows that the current business model in music is f'ed up. Why are execs. sitting on their hands & not working on ways 2 reform the model?
Sickamore: They make a lot of money. I'm talking millions a year in salary, bonuses etc. It's a sinking ship, but instead of trying to save the boat, they're just looting it. Stuffing all their bags with the money and giving all their employees buckets.

YG: You mentioned that you will take more of a consultant role with Atlantic & Columbia. What kind of impact do you think you can have as a consultant working in the same f'ed up biz model?
Sickamore: A lot more freedom. They don't have anything over me this way. they're hiring The Firm to make a change. They know it's a f'ed up model and they want to make some kind of effort. But it'll never do a complete 180 without new people.


YG: I'm sure that you read the WIRED MAG article featuring the "old head" Doug Morris (click here 2 read ) . He really showed how out of touch he is with the current marketplace. What do you think it will take to create a paradigm shift in the biz?

Sickamore: What happens when an old government doesn't work anymore? It's taken over by the people in a hostile manner. A new CEO is appointed, he fires the older staff. A new head coach is hired, he brings in his own assistant coaches. You can't do new things with old people.

YG: The Famous Firm! Can you tell us a little more about this venture?
Sickamore: The Famous Firm develops, brands and represents fresh, young talent . Our success comes not just through our representation of athletes and entertainers, but through non-traditional talent, as well such as graphic designers, stylists and photographers. The Firm represents progress. The average age for the 10 Firm team members is 22. We're young, smart, driven, focused and want to win! Our slogan is "Life's Better When You're FAMOUS." Shout out to Sade, Eli, Nina, Michael, Sterling, Mike, Dan, Pesos and Jay.

YG: Do you believe developing talent via your firm will position your artists 2 have staying power in the current climate of the music biz?
Sickamore: Yep. Because they'll be coming from a solid foundation. More things are accomplished when coming from a solid foundation.

YG: How do you plan to take advantage of the plethora of channels available 2 get visibility for you artist?
Sickamore: The main platforms we focus on is mobile and digital marketing. We study every aspect of Web 2.0 and partner with other forward thinking companies. We do deals with our talent so we'll be making money until we are old and gray. We want almost anyone to be able to work with The Firm and get services. We're working it to be a long tail business.

YG: Now that you a free agent… What can we expect from Sickamore in 2008
Sickamore: I'm not a free agent, I work for The Famous Firm. That's all you should be expecting for 2008

Labels: 80s Baby Observations
posted by Sickamore @ 4:16 AM

About Me
Name: Sickamore
Home: Broooooooooklyn, New York, United States
About Me: 23 Year Old Talent Manager + Ageist. Runs ThankGodImFamous, GoOldHead and The Famous Firm. Overall sarcastic yet nice guy
See my complete profile
Previous Post
Archives
Famous Friends