10:11pm

"There's T.O. I would say hello but I don't want him to start crying"

- Charles Barkley



10:14pm

Moon set it off right! But I peep when Lebron herbed him last night.


10:17pm If I was Dwight Howard, I'd just break the backboard. What the hell is he doing? Oh shit! Off the back of the backboard????!?!?!?!?! Crazy!!



10:19pm

I don't want no cake on my birthday, I want my cake erryday. This dunk looks like it'll get messy.

"This is a bad idea. This like Roger Clemens going up at congress."

- Charles Barkley. That dunk was crazy and all, but they need to stop all the "he's blowing it out" talk.



10:26pm

Sports is the only time I respect old heads. Like Dominique, Magic, etc. Not Karl Malone though. Because he's a square and no championships. That Rudy Gay dunk wasn't better than the "Flo-Rida" dunk. It was hard though.

"Just slap Karl Malone on the back of his head, I got your back"

-Charles Barkley

10:29pm Moon is jumping out the gym. This is retarded. There's no way in hell he's jumping that far. A bounce pass is cheating. It was alright, but it's not real. MJ show 'em how it's done.



10:31pm That's a lot of screaming for no reason. Dunk was kinda wack. Vince was doing that a decade ago.




10:33pm

Dwight Howard is swaggerjacking my 90s Baby homie Soulja Boy. If he does this though he's a god. Shiiiiiiiiiiiiiiiiiit! He just throw it in the hoop! Lol! Wow!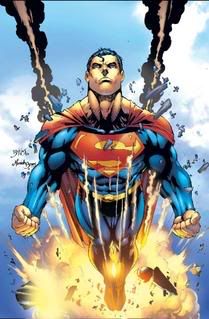 10:39pm Gerald Green doesn't stand a chance. And you know why? Because winners don't wear headbands.

10:43pm HE JUST PLAYED PATTY CAKE WITH THE BACKBOARD!!!! GERALD GREEN YOU'RE FINISHED (FUNK MASTER FLEX VOICE) DON'T TRY AND DO THE SAME DUNK WITHOUT SHOES! YOU'RE FINISH! He's whispering way too close in Rashad Mccants ear.



10:47pm

It's over. The dunks were cool but it was a little too hyped up for me. And short. The cry baby like the dunk. Lebron and Kobe should be in it next year.

Labels: give me sports or give me death