8:02pm

I like Sinatra and all but this is weird.



8:12pm

My ex-wife won! More alimony for the kid! More Supra's and more Montecristos!



8:17pm

Who cares about Time??!?!?! He's on the recording board? Shouldn't they be worried about something important like subscription services or....whoa whoa whoa!!! Rih Rih!

8:21pm Rihanna is on. I love the Grammy's again. Even I'm a little sick of Umbrella. Who's this dancer dude she's touching?! I'm putting a hit on him. She can't really move in the boots. If Chris Brown comes out, somebody dies. Lol @ this dumb dance they're doing. Ooo Wee Ooo Wee Ooo. Wait did he just ask for her number? Hit on your life too!



8:23pm

Forrest Gump is n stage. He's presenting another old head achievement award to "The Band"...Yoko my BFF!!! She's looking real mean and vicious with that fedora. So unfair..so unreasonable. Her swag's at 100 and climbing baby.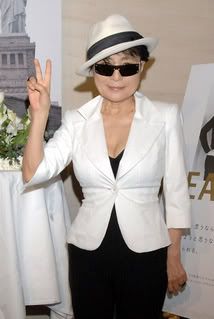 8:27pm

This crazy broad swinging to The Beatles is too crazy for me. I'm getting a soda....Who's the random African American boy? And the fat lady? Is it over now that the fat lady sung? Guess not, I see a whole choir coming on. Joey's trying to convince me this is hot. ZzzZzzzzZZzzzz.




8:37pm

I couldn't care less about the Foo Fighters. But I wanna vote for one of these guys. CBS.com/mygrammyvote. I like the Lucy Liu lookalike. She really knows how to work those strings. Wait a second! This is rigged! I wikipedia'ed Miss Ann Marie Calhoun. Her husband is some rich guitar dude. Now I'm on her blog. She really isn't that sexy anymore. Voting for Brian Fitzgerald.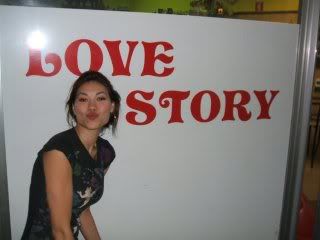 8:45pm

You ain't shit until you have a TV in your hoodie and glow in the dark glasses. Wow he really got Daft Punk to perform with him. That's what's up! Rumor has it Just Blaze is really in one of the robot suits. That's dope he performed "Hey Mama" instead of "Flashing Lights".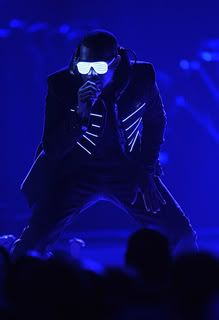 8:56pm

Dreamgirls got screwed. The same designer who made Kanye's hoodie did Ringo's blazer.




9:03pm

Oh shit! Don't call it a comeback. Beyonce is built like a stallion! My boy just said "Her hair's fucked up". I gave him the craziest look on earth, like "That's the 1st thing you noticed?". Why is Tina waddling like that? Old lady don't blow my high! She needs to throw on a sweater or something. Get B back out here! Tina's Asian dancer's facial expressions are killing me. Is Beyonce going to look like this one day? Well goddamn! She's back in shape! Or just looks amazing next to Tina Turner. Who's gonna pop out the top first? Did they almost knock each other down?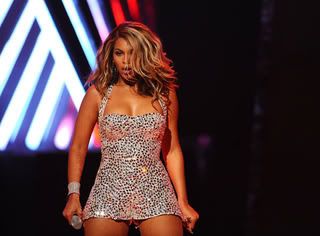 9:14pm

Bert Baccarat Bert barack-a-wack. Roselyn Sánchez!!! That old head (37) is looking great! She's been back on the radar since the "Make Me Better" video.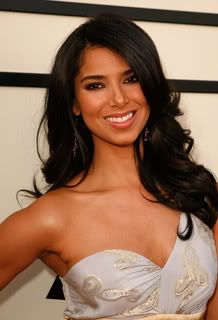 9:21pm

The rich chick won he My Grammy Moment. We know the truth though.


9:32pm Mexican Vice President. Harday Har. I looked away for 2 seconds and have no clue on what's going on now. The same guy who made Kanye's hoodie and Ringo's shirt made this hillbillies guitar.




9:37pm

My arch nemesis just walked on stage looking like a su-wu valet parker. Akon looks high. I was there when Common recorded that song. I'm cheering for

Graduation

. If not then Common. And the winner is...KANYE! Isn't this like is 10th Grammy already? Throwing jabs at Nas. Nas isn't going to get any camera time with that "nigger" shirt. He shut down the music people! That's big! He didn't mention The Roc at all.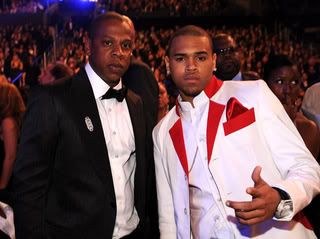 9:42pm

Luda's looking a little house negro-ish. He needs to jump on some more Khaled records real quick. This guy just won the ugliest blazer ever award. I wish this band would break into "Flashing Lights".

9:50pm Beyonce > Rihanna on the red carpet. But this is a marathon. YES WE CAN!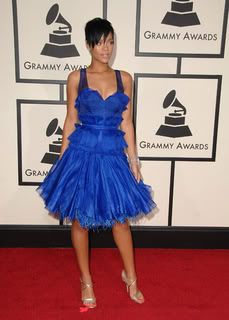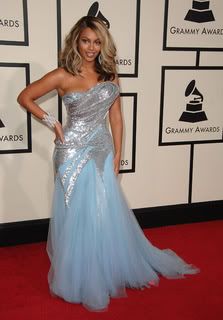 9:58pm

The iPod chick is performing now. This is the boringness performance in Grammy history. Blame Canada! She's performing on a rug for godsakes! Is Kid Rock thugging this old lady? Did I say Feist was the most boringness performance ever? Nope, it's Kid Rock's duet with the 40's Baby.

10:03pm Why does Tina Davis have such a quizzical look on her face? She looks like a kid who got caught with their hand in the cookie jar.



10:12pm

OMG...Alicia is making a run. It's not a good night for my girl. Uh-o, she is leaving the piano. I repeat, she is leaving the piano. I hope she does that Super Bowl rock. Jeez you gotta love this camera man. Back on the piano. Beyonce/Alicia/Rihanna are the Holy Trinity. John Mayer this camera hog. Do not take anytime away from AK-47.

The way that I"M FEELIN' baby

. Best performance of the night.



10:19pm

"Have you had that happen yet Kanye?" Biggest jab of the night! Hip Hop lost. I dunno who he is but got damn. We need my nigger Nas for the rebuttle.





10:28pm

What the bloodclot?!?!?!?! ::press mute:: I get bored of orchestras easy. Does Prince and Rihanna have the same haircut?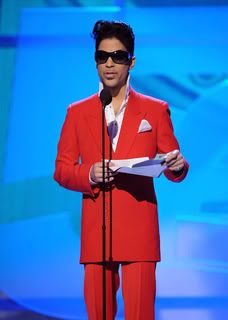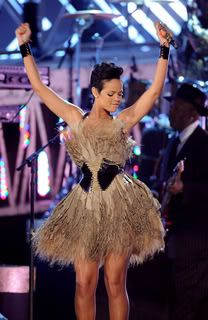 10:33pm

Taylor Swift presenting best rap song collab. Only at the Grammy's. I'll give you one guess who I'm cheering for. YEEEEEEEEEEEEES! Solange is mad! Hahahaha! Where's y'all girl Beyonce now? Grammy-less. My father in law was there in a matching suit. I get the second Grammy.




10:41pm

Amy doesn't look THAT bad. The tats kinda do it for me. "My blake!". Uh-o, "Rehab". She looks better th she did on all the pics. Lil' Wayne should run out and kick a 16.



10:50pm

Record Of The Year! They jerked Rihanna. Amy won every award tonight. They coulda let my girl live a little. "To Ray RAY! And Joe! My Blake incarcerated! Me Mum and Me Dad! This is for London!"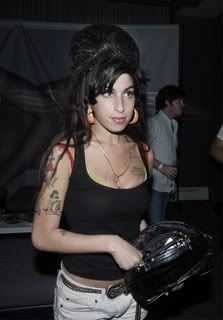 10:57pm

Look at this Grammy old head. 20,000 members blah blah blah. We all know it's a scheme to extort TV networks and labels. This guy wants to be famous. "Grammy Museum". Skinny Steve Jobs look-a-like. "Now welcome Rain Man...I mean Eldar!" R.I.P. Pimp C!!!

11:07pm It's been 15 minutes since anything of interest has happened. These target commercials are wack too. Just announce album of the year and let me be!

Graduation

>

Back To Black



11:13pm Glad to see Little Richard do something else besides Geico commercials. Jerry Lee Lewis didn't even write "Great Balls Of Fire"!!! He just stole it from Otis Blackwell!!! Innovators my ass! I can't stand this shit!



11:25pm

"Professor Will I Am". "Jammies at the Grammy's". He's such a coon. Rapping a intro to album of the year. I wouldn't be shocked if he starts tap dancing and have people throw quarters in his hat. 27 Grammy is light work for Kanye. Vince Gilo vs Kanye West. And the grammy goes to...who?!?!?! The old heads rigged this shit! Herbie Hancock?! Bye!



11:31pm

I'm still mad! Who did he pay off/sleep with to win this? And he's comparing himself to Obama. He's about change! Not some 95 year old winning album of the year. Kanye needs to do a diss record asap! Did you peep his wife? SMH

Labels: 80s Baby Observations