More dominance this week in my fantasy leagues

First in my Eighty81 league, I blew some dude out (pause!) by almost 100 points! Thomas Jones, Steven Jackson, New York Giants Defense and even Wes Welker had big games!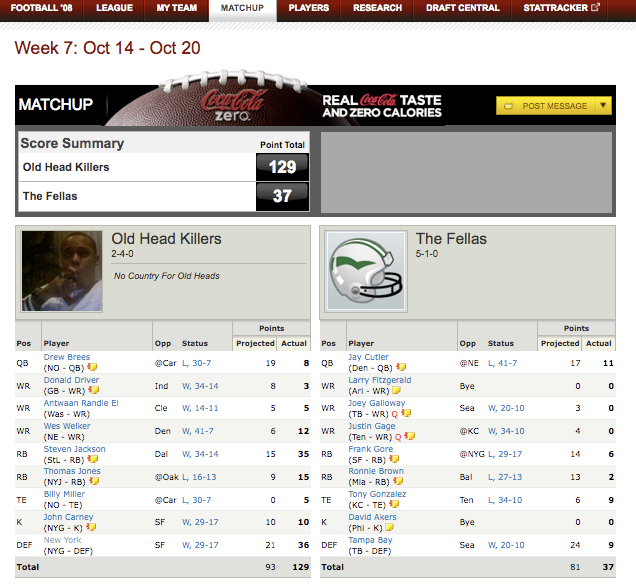 Then I caught up like crazy in my OnSmash league. I passed destroyed the XXL cover boys Wale and Curren$y. Next stop is passing Mr. Ortiz then the owner of the site.


Wk 7 Total
Che Wavera 11-3 59-43
Joell Ortiz 10-4 61-41
Curren$y 7-7 51-51
Wale 6-8 55-47
Hof 9-5 63-39

Labels: fantasy addiction