Thursday, June 5, 2008
Live Blogging: Kobe vs Celtics Game 1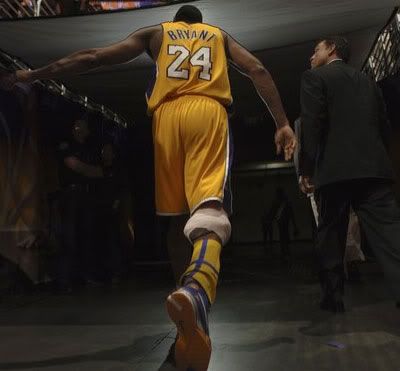 8:39pm

Oh you didnt think you were gonna see me? Kobe in 5!!! Magic's in the building! Boston is looking as racist as ever. The whole byrd gang is here like Kurt Rambis was here YEAH YEAH YEAH!!!

8:49pm Mark Jackson is doing play by play! You already know how he feels about Kobe. Anyone has that video when he said "Look me in my eyes Scottie Pippen...Kobe Bryant is better than Michael Jordan!" That was the best



8:54pm

James Taylor? Thank God For Wikipedia. Yikes! Check out this guys mug. Looks like he'd lynch me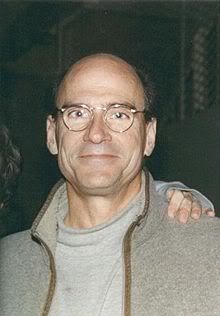 8:59pm

You never have to worry about Kevin Garnett cheating with those ugly ass cheerleaders. Yuck. Are they coming out to "Ayo Technology"? Is that considered fight music in Boston???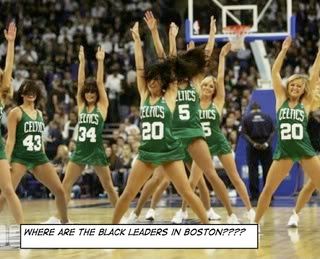 9:08pm

My blackberry keeps going off. I don't think people (re: women) realize the magnitude of this game. Carrie Fever = Kobe Fever



9:13pm

"Allen..wide open 3!" BRICK! "Allen...gets the ball taken back!" Choker!!!




9:18pm

Great dunk Garnett!!! Now let's see you do that with 2 minutes to go

9:24pm They gotta put Lamar on Garnett. Paul's too soft. I don't want anyone guarding KG who looks like Zohan. Looks like he can go bucket for bucket though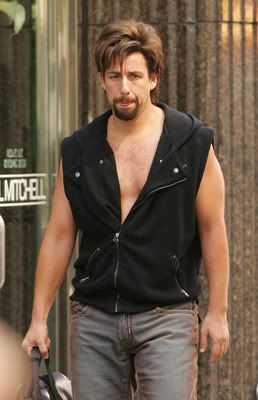 9:29pm

Jesus Buttlesworth got a lucky 3. Let me remind everyone...wait til the 4th Quarter! It separates the mice from the men



9:33pm

GTFOH! Can Rondo even dunk? Sasha is about to hit Rondo in the head from 3 all half. Now he traveled. Someone get his headband wearing ass outta here



9:35pm

Posey is about to get his ass whopped by Lamar. QUEENSBRIDGE NIGGA!!! Ahhh shit he just woke the sleeping giant up. Kobe hit his second jumper. Remember what happened last time the Celtics tried to style on the Lake Show



9:42pm

"How are the Celtics stopping Kobe?" Phil:

"I think he's just missing shots"





9:52pm

Three shots for Cassell. Go Old Head! Go Old Head! Go Old Head!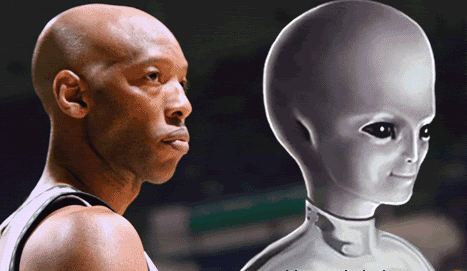 9:55pm

Cassell on Kobe? What are they crazy?!?!?!?!?! You gotta love Dorothy Doc Rivers.



10:07pm

3 fouls in The Scarecrow. Dunk by Gasol. Brick by Posey. I smell momentum changing! See! They pissed off the fast break. 10 point Laker lead by halftime

10:17pm 5 points...I was close...if they doubled the score, it will be 102-92 by the end of the game. KOBE IN 5!!! Gonna get food.



10:25pm

While you're waiting for Kobe to come back and drop 30 in the second half, read Why Bow Wow Is An Old Head on GoOldHead.com !!!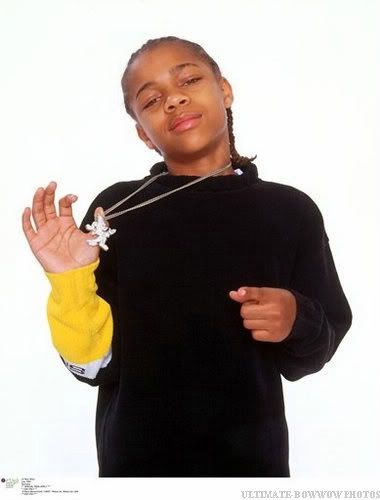 10:39pm

4 point play smore joint clay. He's gonna catch his 4th foul and hit the bench for the rest of the court. Throw them B's..I mean 3's...up PP



10:43pm

Kobe's picking them apart. It's not even fair. Penetrate then kick out. Penetrate then kick out. It's like unprotected sex.



10:47pm

The Scarecrow is down! I repeat, The Scarecrow is down! Perkins' dumbass bumped into him. You don't want Allen and Garnett be your go to guys in the final quarter. And for the record if hes out for the season, THE LAKERS WERE AHEAD AT THE TIME OF HIS INJURY! Can't use this picture enough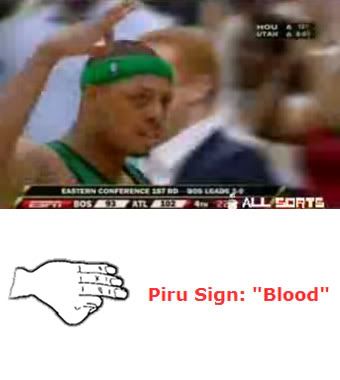 10:53pm

Perkins is pretending to limp because he a) took out his team's 2nd best player and b) just got his 4th foul. This is going to turn into a blowout all because of Kendrick Perkins. The NBA might wanna check his bank account for shaving points.



10:57pm Ok. I see what's going on. The Commissioner wants to turn this into a movie. Fake injuries and dramatic returns. He prob was never hurt. This is some ole smoke-n-mirrors Truman Show BULLSHIT!!!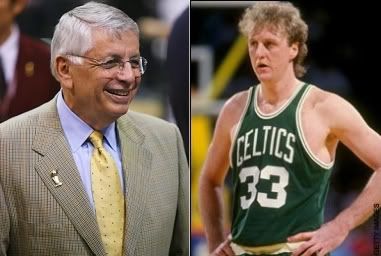 11:03pm

This genius fouled on a 3 pointer. There's your "Defensive Player Of The Year". Fouled a guy from Slovenia.

DID YOU JUST SEE HOW LONG KOBE STAYED IN THE AIR FOR THAT DUNK?!?!?!?!?!?!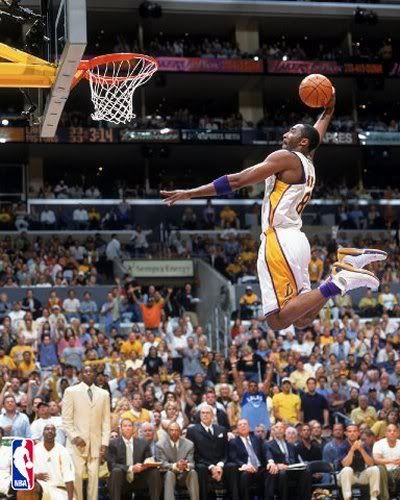 11:08pm

These 3's are more NBA trickery. Didn't I tell you his dumbass would catch his 4th foul? That was a dumb 3 from Kobe. Well just dumb because it didn't go in. THIS IS WHAT SEPARATES THE MEN FROM THE BOYS RIGHT HERE! 3 Championship Rings vs 3 Championship Virgins. The FOURTH!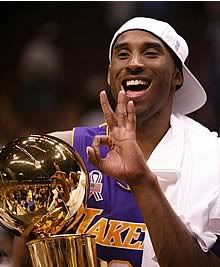 11:16pm

I'm going to petition Walton shouldn't take shots in the 4th quarter...for the whole series. Him shooting is in strict violation of

"The Big Man Code"

chapter 3 14th paragraph



11:20pm

Lake Show is just going thru a bad run. That was a pass by Kobe, not a airball. Is their no backcourt in the NBA now?!??! He obviously stepped on the line. He wears like a size 30 shoe! Kobe is getting impatient and not following the triangle. It's about the triangle Kob! The triangle! Not the pyramid!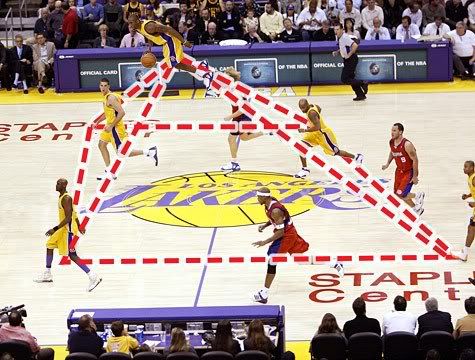 11:26pm

He benched Kobe! Phil is a genius! Kobe was losing it. He needed to be reeled in a bit. Cassell is making idiotic move after idiotic move. What do you expect to someone you just got from the Clippers? VOO-YEAH-CHIC!!!!!!!! See now we're playing Laker basketball! Team ball!




11:33pm

YOU WERE WIDE OPEN GASOL!!!!!! LUKE WALTON BIG MAN CODE!!!! I'm going to the kitchen...


11:38pm

AND 1!!! YES I'M SCREAMING! 5 point game! Last 3 minutes and like I said, Allen and Garnett is as quiet as a church mouse. Kobe time folks! Get your popcorn ready.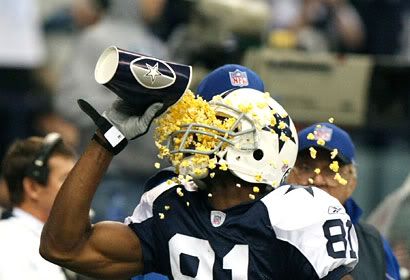 11:43pm

Ray Allen is a 102% free throw shooter and missed the 1st. CHOKER! Gasol to shoot two. 5 point game baby!


11:47pm

Kobe is still fighting til the last second. Six points isn't that much. Shit, now it's eight. Clutch free throws don't count


11:50pm

............................................................................
............................................................................
............................................................................
............................................................................
............................................................................
............................................................................
............................................................................
............................................................................
............................................................................
............................................................................



11:51pm

LAKERS IN 5!!!! I'M OUT! See you Saturday Selltricks!




Labels: give me sports or give me death
posted by Sickamore @ 8:38 PM

About Me
Name: Sickamore
Home: Broooooooooklyn, New York, United States
About Me: 23 Year Old Talent Manager + Ageist. Runs ThankGodImFamous, GoOldHead and The Famous Firm. Overall sarcastic yet nice guy
See my complete profile
Previous Post
Archives
Famous Friends