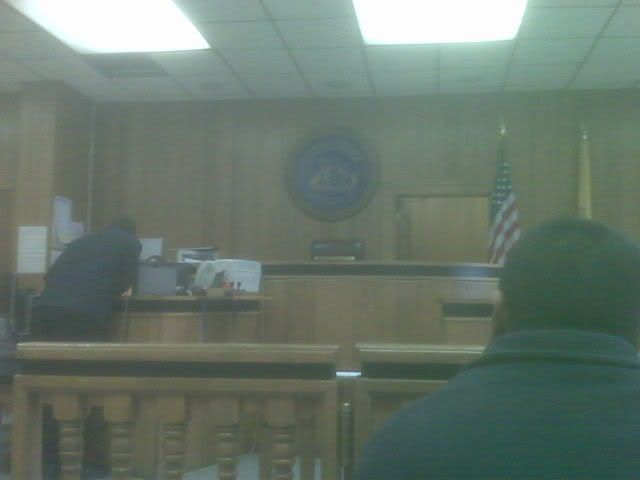 7:13am
2nd Avenue Street Station



It's hard to be positive this morning.

A gloomy, wet day is on the horizon. LeBron lost even after scoring 35 in Boston. The drunk and hot bartender from Club Home got my license. Went to bed at 4:45am. And I have a 8:30am court appearance in Newark, New Jersey for "Delaying Traffic". Today's gonna suck.


7:28am


Waited on that platform bench for roughly 15 minutes. Then the annoucement:



"Ladies and Gentlemen, the next Queens Bound F Train will be arriving at this station in 15 minutes"



15 minutes??? That's too symbolic (think Lupe's verse on the "Superstar Remix"). I decide to take control of my luck. The V Train on the other platform seems like it's about to depart. I haul ass to the other side and I catch it with about 8 seconds to spare. Success! McClearen, women staring frustratingly from the opposing platform. I meant no malice I just met the conductor's challenge AND WON! These small victories is what fuels my day. Time to relax and pretend I'm in that special place that makes me happy (refer to The Secret DVD).



7:37am
Penn Station


Ah ha! The Secret doesn't let me down. Walking one block to NJ Transit, I realize that it not only stopped raining but the sun's poking out. I also realize that Foot Action is open at 7 o'clock in the morning! I never needed sneakers that early before, but its nice to know you have options. Go down the stairs by MSG and purchase a one way peak ticket to Newark-Penn Station. I don't run , because they (old heads) say you go slower when you rush. Grab my 3-seater, throw my fitted over my eyes like Shyne and hope to god Soulja Girl doesn't sit next to me.


8:12pm
Newark Municipal Court


My train has arrived. Literally of course. A NY Times, apple juice and $7 cab ride later, I'm in front of the court house. There's a line of about 50 people ready to go in. Including one veteran standing directly behind me shouting advice to no one in particular: "People need to know you gotta take off your belt" "Everything out your pockets" "I wonder if KJ is searching people today?" The line is only this long because the side entrance is closed"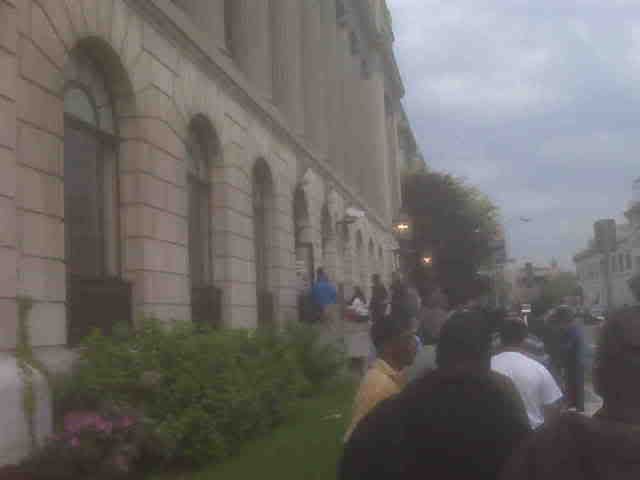 Turns out I didn't need old heads advice, because the metal detectors weren't working. So they just left everybody in unsearched!!! Including me with a bookbag! These people obviously have never seen State Property.


9:13am
Newark Court, Room 108


Traffic court. Someone going 59 in a 50mph zone. 30mph in a 25 zone. ZzzZZZzzz. Here we go! A DWI from a pleasant old lady. She refused to take the test. Gangsta! But her lawyer is a rookie. Grandma wasted her money. Just got warned to keep my arm off the back bench. Two more times and I'm outta here. This judge is a jerk. No one's gotten off and the average fine is $400. I rather plead not guilty then settle for that

10:50am

Left my permit at the club last night your honor.

Verdict?




Re-Scheduled until MAY 30TH