Sunday, June 15, 2008
Live Blogging: Kobe vs The Celtics Game 5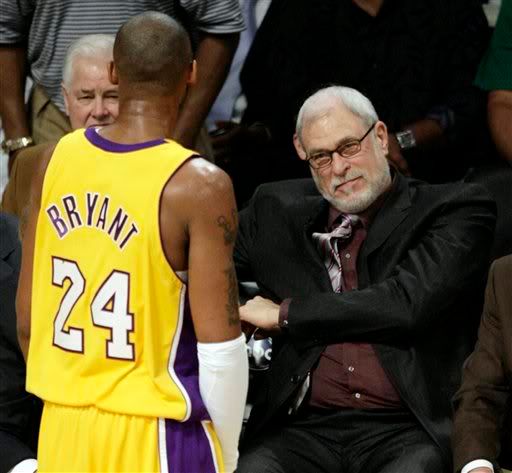 8:31pm

Oh you thought you aint goin see me???!?!?!



8:35pm

They keep playing this racist Boston song from The Departed: Dropkick Murphy's - Shipping Up To Boston. Can't front though, it's one of my favorite movies. Especially Mark Wahlberg's character. "I'm the guy who does his job, you must be the other guy!"




8:47pm

Mark Jackson + Jeff Van Gundy = The Best Live Announcer Team in The NBA



8:54pm

ASHANTI?!?!?!?!?!?!?!?! Who's doing booking for The Lakers? We need inspiration! Not Ja Rule's Cher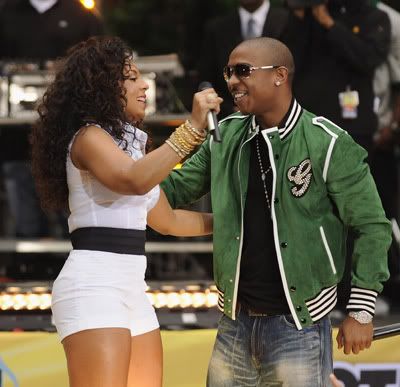 8:59pm

Kobe should get this 'chip on GP just off of the fact Vladimir Radmanovic is the worst starter in the NBA. Did you know he makes the 4th most ($5,632,200) on the Lakers after Kobe ($19,490,625), Lamar ($13,248,596) and Gasol ($13,735,000)?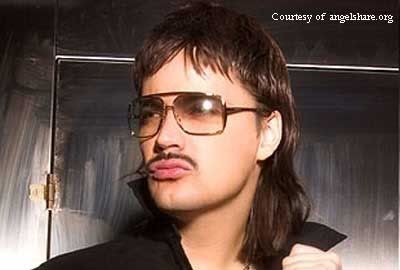 *Pic from his Supersonic days




9:10pm

Rajan Rondo = Fredo Corleone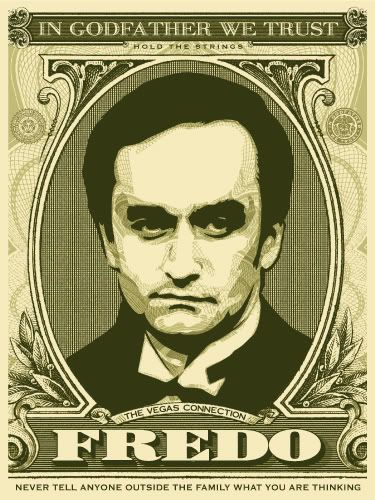 9:16pm

Zohan is playing big this quarter. I think he's deathly afraid of Powe, Garnett and Brown though. KOBBBBBEEE for 3! Someone's dropping 82 tonight!



9:24pm

Muahahahahahahahahahahahahahahahahah (evil laughter). Consider this record broken!




9:40pm

Official 1st Quarter Recap: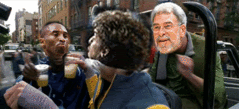 9:44pm This is why the Lakers need a tough guy. Someone to punch Pierce in the face. Elbow to the throat. he's the only one keeping these guys alive. if this was teh old school, they would've sent Turiaf off teh bench in a suicide closeline mission Raja Bell style. You see that pyscho layup? Phil Jackson needs to label Pierce "food". Wheelchair forreal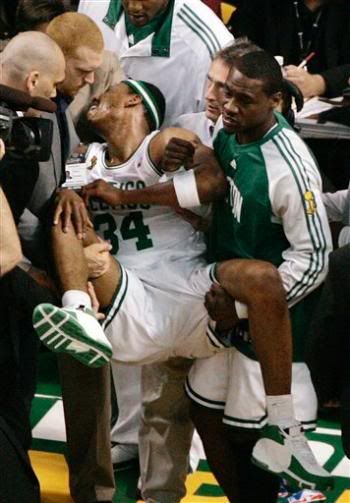 9:56pm

Lakers Subconscious:

"Kobe hit four 3's. Let's stop giving the best player in the world the ball and let these Euro guys shoot."

WTF?!?!?!?! We need a intervention and I know the perfect guy for it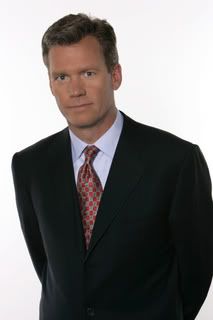 10:13pm

You cannot stop Lamar Odom you can only hope to contain him!!! L-O! DEY KNO! L-O! DEY KNOW! L-O...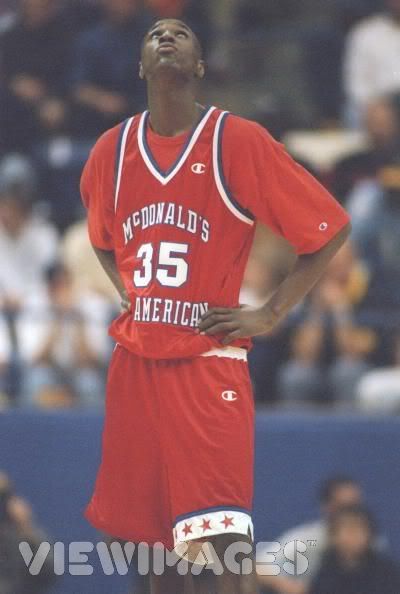 10:17pm

2nd Quarter Recap: It's all about the 3rd! Kobe needs to take at least 15 more shots. In the meantime, enjoy the Thank God Im Famous halftime show sponsored by GoOldHead.com






10:40pm

I've never seen a guard's talent get disrespected as much as Rondo. Forget leaving him open for the jumper, they'll give him the lane! And he still loses the ball! He's like the '08 Smush Parker. I can't see him making it past next year's all-star game in a Celtic uniform



10:50pm

It's looking a little Memphis, I can't lie. We're up by 1 but it feels like Kob's down by 10. The Lakers are scared to take it to the whole. I'd like to see what Dwayne Wade averages against the Celts. You gotta just go right to the whole with all your muscle. Need young late 80's Baby energy. 80s Baby toughness. Kobe needs Bynum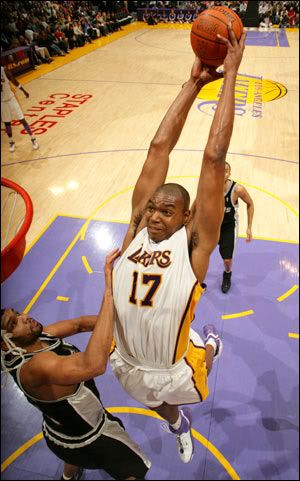 10:55pm

Rajon Fredo is the dumbest player alive. Did you see that horrible 3 point play? He might as well be a Laker and have the Celts playing 4 on 6 everytime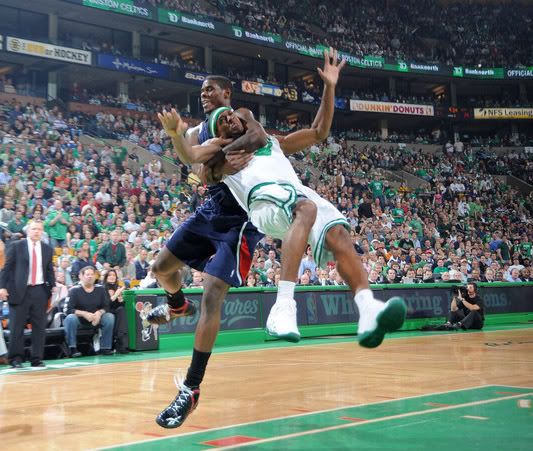 11:05pm

Kobe got thru the 3rd Quarter. Now I just need him to hit a freakin shot. I'm tired of them playing like a Euro league team. Three point brick after 3 point brick. I don't care if Kobe has 4 fouls. GO TO THE HOLE!!! He's playing like Andy Stitzer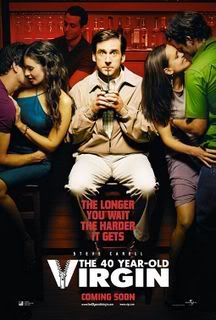 11:12pm

3rd Quarter Recap: OMGWTFKOBE MAKE A GOD DAMN SHOT!



11:22pm

More inspiration from Laron James dedicated to the Lake Show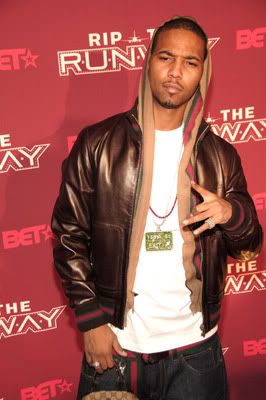 They say a family that prays together, stays together.
And one that walks apart just falls apart.
So, together we stand, divided we fall.
United, we form Voltron and take off all. Let's move.
Yes, the birds left the nest.
I'm all grown up I gotta fly with the rest.(uh huh)
Best of the best is what we strive to be. (Yeah).
A legacy is what we trying to leave.
Ya dig?
Now say goodbye to the past.(why?)
The future is here at last.(at last)
The second coming.(yea)
The new beginning.(yea)
The truth is speaking.(uh huh)
You should listen.
So glorious.
Victorious.
We take what we want we born warriors.
So glorious,
Victorious.
We take what we want we born warriors.
If you fall, get up and try it again.(uh huh)
If you drop, get up and try it again.(uh huh)
If you fall, get up and try it again.(uh huh)
If you drop, get up and try it again
We tired of being runners up.
We coming up. Yup.
We ready for whatever you put in front of us. (Whatever)
Blood, sweat, tears, (yeah)
We dripped all three just to get here.(here)
No longer will I wake up and my dreams just vanished.(nope)
It's staring right at me, I must take advantage.
Hard work pays off, you get what you put in.
So why stop now?
Gotta keep pushing. (Keep pushing)
We in a fight to the finish,
So why not fight 'till you finished?
Dig it?
I'm my own author, here's my story.
My life's been full of pain,
Now where's my glory?(ahh)




11:30pm

In the penalty. With 6 minutes to go. Nothing good can come of this. Posey three. 4 point lead. KOBE?!?!?!?!?!?!?!?!?!?!?!?!?!!!! KOBE!!!!!!!!!!!!!!!!!!!!!!!!!!!!!! It's Father's Day Kobe! Do it for the girls!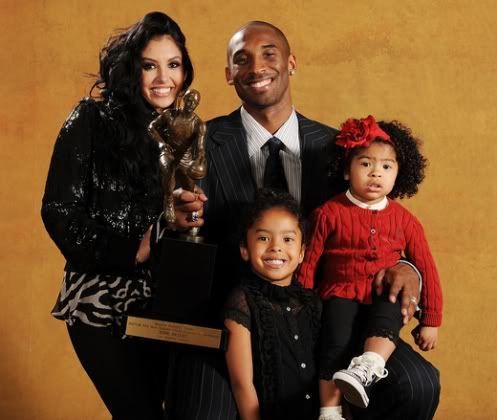 11:40pm

92-91. Gasol aint poppin. Sasha aint poppin. I'm frustrated. This team basketball shit isn't getting us anywhere. I wanna die with my gunner. Not the help.



11:46pm

"

Gimmie some James Posey!

"-Jeff Van Gundy. No...ho...mo. But he has a history of questionable acts. See the diagram I created below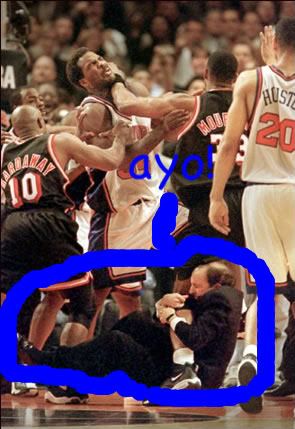 11:56pm

STEAL! FLY! DUNK! SEE! U! IN! BOSTON! DART! 2 more games and it's a championship! I like Mamba's chances





12:01am

Tony Allen's an idiot. I'd just like to throw that out there. I promise I won't blog about the Finals until Game 6 on Tuesday (which I will also live blog). Going to write about the other things that are going on with the world. Like Post Rihanna Syndrome Part 4. And how I'm 2-0 vs 90s Babies in basketball. And my trip to Philly and Cleveland. Wait...bye bye Jesus Buttlesworth! See ya in racist Boston! Get ya clam chowdaa! Kobe's coming to town! Goodnight!

Labels: give me sports or give me death
posted by Sickamore @ 8:29 PM

About Me
Name: Sickamore
Home: Broooooooooklyn, New York, United States
About Me: 23 Year Old Talent Manager + Ageist. Runs ThankGodImFamous, GoOldHead and The Famous Firm. Overall sarcastic yet nice guy
See my complete profile
Previous Post
Archives
Famous Friends