"Things that happened since Sick's last blog:

A kid that was born is now 35.
Michael Jordan came back and retired again.
Soulja Boy fell off.

Feel free to add on..."
-Phella, Senior Talent Rep for The Famous Firm


It's been 43 days since my last blog :-/. So I'm going to let you know about the things that's happened since the last time we spoke:



WRECKED TWO CARS IN 12 HOURS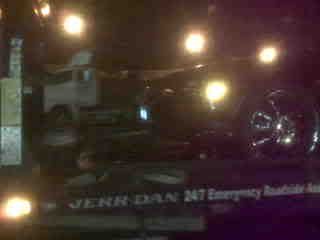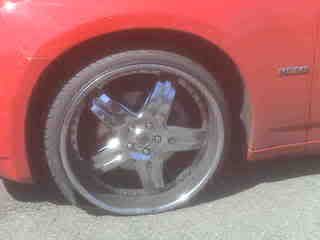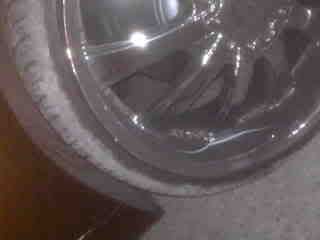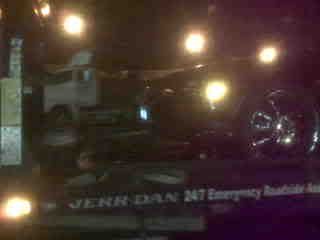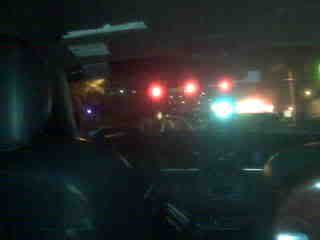 "I'm packed then I'm gone when the wind back in
cause New York City streets got my rims cracking"
-Lloyd Banks, "Sun Roof Open"
GAVE UP ON RIHANNA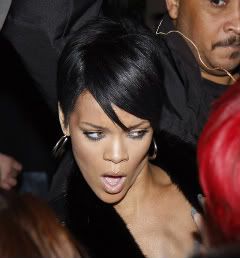 She's a lost cause. I'm not fighting with Chris Brown anymore. But soon I'll be making love to Nikki and she'll want me back. Hopefully. :-/



EXPANDED THE FIRM TO WASHINGTON DC, LOS ANGELES AND THE UNITED KINGDOM



The Firm has reps in all these markets, hence why I'm in LA right now. Shout out to Phella, Sakwe, Aaron and Markus.





GOT A WARRANT FOR MY ARREST IN NEW JERSEY





"Delaying Traffic". What does that really mean? It was a legal u-turn, but I just "made it too slow". So I went in April 28th for my court date. They told me come back May 2nd. And it just slipped my mind. Now they tryna have me do a Pac (see above).



WON MY FANTASY BASKETBALL LEAGUE



I Kobed everyone. Ralph who? Beat him by 2000 points. I Can Make You Second? Exactly where he ended up. Decided not to sign up for Fantasy Baseball. Or my life really would've been over



SPENT A WEEK IN MIAMI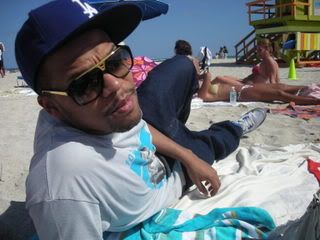 Only a Brooklynite goes to the beach in jeans and Jordans



AND 22 HOURS IN LA SATURDAY AND SUNDAY




Saturday, May 3, 2008
Delta Air Lines # 605

New York John F Kennedy Intl (JFK) to Los Angeles International (LAX)
Departure (JFK): May 3, 11:30 AM EDT (morning)
Arrival (LAX): May 3, 2:41 PM PDT (afternoon)


--------------------------------

Sunday, May 4, 2008
Delta Air Lines # 606

Los Angeles International (LAX) to New York John F Kennedy Intl (JFK)
Departure (LAX): May 4, 12:50 PM PDT (afternoon)
Arrival (JFK): May 4, 9:26 PM EDT (evening)




Walk of fame. Geisha House. Shades. Fake breasts. Traffic. More traffic. Candy. Kobe.






BUT SPENT MY MONDAY (YESTERDAY) IN CENTRAL BOOKINGS





Who knew that driving with a Criminal Investigation Police Parking Plaque was illegal? They snatched me up right there on Delancey Street. Fresh off the plane from LA. I landed at 9:33pm and in a the back of the detectives car at 11:22pm. Precinct 7 on Broome Street. Internal Affairs pressed me for a name for about 20 minutes. They wanted the cop. Bad. "Last chance, you can get out tonight. It's only possession now but it could turn into a felony". Shrugged by shoulders unknowingly and they sent me off to bookings by 2am.

But I still held the (free) phone down in the bing. Had mad boxes of Frosted Flakes and milks. Then when I switched cells, I used my debit card for collect calls. CO snuck me a Aquafina. Slept on the bench, not the floor. Woke up and my cheese sandwich was still there. Everything was everything. Then they moved me into the cell behind the court.

My lawyer assured me everything was all good. Maybe time served + a fine. The goal is to not get it on my record. A violation at best. 2 hours and another horrible cheese sandwich later, I'm on the court bench.

The chick in front of me was a gangsta's gangsta. 15 years old caught with two fully loaded pistols in a duffel bag at 1am. While her lawyer was arguing she was setup, the girl just stood there smiling the whole time. Smirking uncontrollably. She couldn't believe she was going to walk out of there with having to make a bail. She skipped out the courtroom when the judge gave her a date and curfew. Now it's my turn.

Compared to the teenager, I might as well stole cookies out the cookie jar. "

Possession of Stolen Property

". $75 fine and gotta come back July 1st. SMH.



All in all I'm happy to be back. Plugged back up to the matrix (and out of jail)



P.S.

The 90's Babies are coming...be very afraid (props to Ferris on the link)



Labels: 80s Baby Observations, da firm baby, give me sports or give me death, go old head go old head, i love her, i'ma nerd, my life is a movie, Politics as Usuaal, what i've learned