Tuesday, January 1, 2008
Where's My Blackberry?


10:21 am

January 1st, 2008



On my bed:

-Macbook
-Leather Cigar & Flask Holder
-Toy Watch
-Gucci Playing Cards
-$4
-The Departed DVD
-#1 Fantasy Coach Trophy
-Mob Star: The Story Of John Gotti
-6'3 Trini 23 Year Old

Somethings missing. Oh no. Oh god no...





Not a good way to start off the New Year. It started off so innocent too.

Lemme retrace my steps. Threw on a blazer, shirt, tie and jeans. Spiffy for 200Great.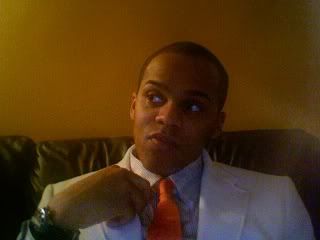 Left the house. Had a couple rum punches with friends on Smith Street. Bought a bottle of champagne for Estelle's BYOB party in DUMBO. The guy asked for ID because I'm currently mustache-less. Hailed a cab to Jay Street. Got upstairs and left my Blackberry by the radiator where it could get a signal. Then off mingling I go.

3...2...1...

::Pop::

There goes the champagne cork. Yeah Estelle has glasses, but I'm ghetto so I swig from the bottle. Randomly flirt with London girls before having a Beerfest-ish drink off with a couple from Queens. I refuse to lose at anything from anybody who lives in Queens, so the battle begins.

15 minutes later, I leave the apartment victorious and drunk. Blackberry still in hand, I skip to Rae Rae's party. Not many people are there, so I fell asleep on the couch. Closed my eyes for a few minutes, and kaboom! The place is packed! Mingling time!

Ralph tells me via Blackberry that Esso is there. He's not going to make it because he's in Staten Island twisted. I've only been to Shailon once in my life and I don't remember why. It might as well be Rhode Island.

I find Rae, skip around some more and talk incoherently to Esso's female cousins. All I remember is going inside and outside, requesting a song (don't ask me what) then heading downstairs. Hailing a cab is impossible, so I get on the F train one stop to Jay Street.


This is the point where I don't remember having my Blackberry.


I skip to the cabstand on Atlantic. It's $16 for the ride plus an extra $10 for New Year's. I'm blasted at this point, so high fare don't care. Had to play backseat driver because he had no clue where to go. Again, don't remember my 8320 being there.

Get home, check my myspace, facebook, exchange server and fantasy basketball team. Chris Paul and Al Jefferson had big games, but Mo Williams didn't play and Rashad Mccants sucked hairy donkey testies. Mr. Williams will be punished and traded for his treachery.


Then at 10:21am, I woke up and accused some mystery hacker of reading 6 of my myspace messages. Then after a glass of water and a Shandy, I realize it was me. So here are my options:


A) My Blackberry is in that cab
B) My Blackberry is on that couch
C) My Blackberry is in my pocket
D) Stop drinking


I'll keep you posted on my findings.

Labels: unfamously treated
posted by Sickamore @ 11:39 AM

About Me
Name: Sickamore
Home: Broooooooooklyn, New York, United States
About Me: 23 Year Old Talent Manager + Ageist. Runs ThankGodImFamous, GoOldHead and The Famous Firm. Overall sarcastic yet nice guy
See my complete profile
Previous Post
Archives
Famous Friends